Jerusalem Joint Peace Rally Draws Thousands Of Palestinians, Israelis To Say 'No To Despair'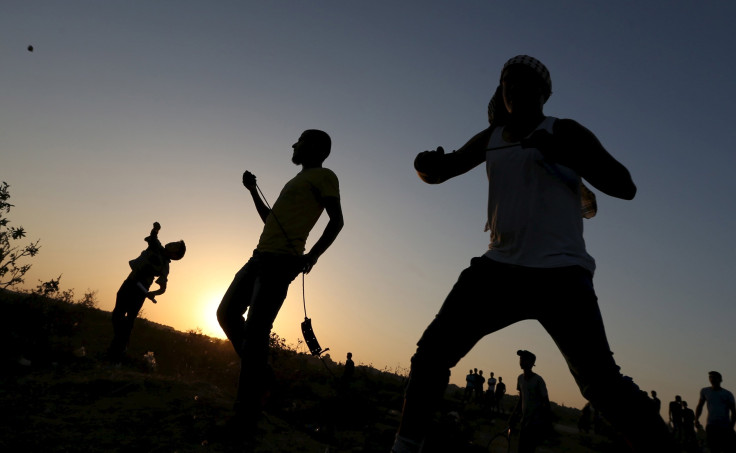 After weeks of escalating tension in the region, scores of Palestinians, Arabs and Israelis turned out Saturday to rally and signify they won't "surrender to despair." Reporters attending the Jerusalem demonstration estimated on social media more than 2,000 people marched in the streets, many protesting the Israeli occupation of Palestinian territories and calling for an end to the recent wave of attacks.
"Arabs and Jews want to live in security -- real security, without occupation and without killing," organizers wrote on the event's Facebook page. "Neither the terrible violence in the streets nor the fear was created in a vacuum. We must struggle against the root of this bloody cycle: a regime of control and separation that denies millions of Palestinians their right to freedom and equality."
The goal of the protest was to "demand freedom for both peoples, equal rights and equality before the law." The demonstration also included participants from Tel Aviv and Haifa, the Jerusalem Post reported.
The threat of a third intifada, or uprising, grew this month after Israeli forces restricted access to the al-Aqsa mosque, known by Jewish worshipers as the Temple Mount. Israel limited access to the site in September after reportedly learning that Palestinians planned to "disturb public order" there, the Middle East Monitor reported. Dozens of Palestinians and at least eight Israelis have been killed since September, most of them in stabbings, according to previous International Business Times reporting.
On Saturday alone, at least two Palestinians were fatally shot, CNN reported. The Israel military's Twitter feed relayed a border policeman was stabbed and the suspect shot.
At Saturday's event, a woman identified only as Hadil told the Jerusalem Post she thought the Arabs and Jews could work together to promote coexistence, though she had theories about why her position wasn't very popular. "Sometimes Arabs think that the peace the Jews talk about is not the same peace Arabs talk about," she said. "Some Jews also think this and don't come."
© Copyright IBTimes 2023. All rights reserved.
FOLLOW MORE IBT NEWS ON THE BELOW CHANNELS