Jesuit Priests In Chile Abused 64 People, Including 34 Kids, Congregation Admits
KEY POINTS
The Jesuit congregation of Chile admitted 11 of its priests were found guilty of sexual abuse
An investigation determined the number of victims was 64, 34 of whom were children
Five of the priests have died, three are under the congregation's supervision and the last three have left the order
The Jesuit congregation of Chile admitted that a number of its priests had sexually abused 64 people, 34 of whom were children, between the years 2005 and 2020, documents showed.
An internal investigation by the Society of Jesus found 11 Jesuit priests guilty of "abusive situations with sexual connotation" involving underage victims, the Agence France-Presse reported, citing a report from the Catholic order obtained Tuesday.
According to the report, five out of the 11 perpetrators have died, while three are "currently under strict professional supervision plans." The other three "are no longer part of the Society of Jesus," the order said.
The Jesuit order claimed it has been providing information regarding the abuse allegations to authorities since 2018. It also said that 31 of the victims have received financial compensation.
One of those named in the report was Renato Poblete Barth, a famed clergyman who was accused of sexually abusing over a dozen women, four of whom were minors, over a span of nearly 50 years.
A six-month investigation in 2019 commissioned by the Jesuits revealed the former head of Hogar de Cristo -- one of the largest charities in Chile -- abused his power to commit sexual abuse and other crimes, using his public image of being a champion of the poor to live a double life.
The accusations against Poblete first came to light in early 2019, almost a decade after he died in February 2010, when Marcela Aranda Escobar, a professor of theology at the Pontifical Catholic University of Chile, accused the Jesuit of physically abusing and sexually abusing her for eight years. She also said that Poblete forced her to abort three pregnancies.
Many more alleged victims came forward following the accusation whose testimonies, the investigation claimed, followed a pattern of violence and abuse of power by Poblete. They also indicated that the priest emotionally and psychologically manipulated the victims and their families to facilitate his actions and hide them.
In response, the Jesuits asked forgiveness for its failure to recognize and deal with the alleged abuses.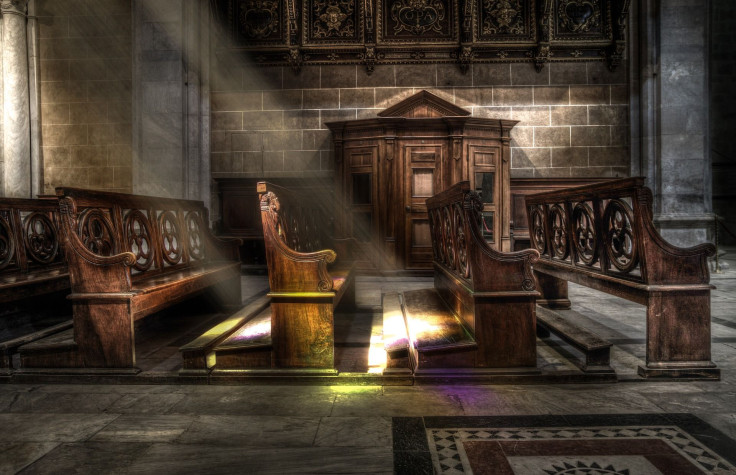 © Copyright IBTimes 2023. All rights reserved.