Jobless Claims Climbed To 362,000; Still Near 4-Year Low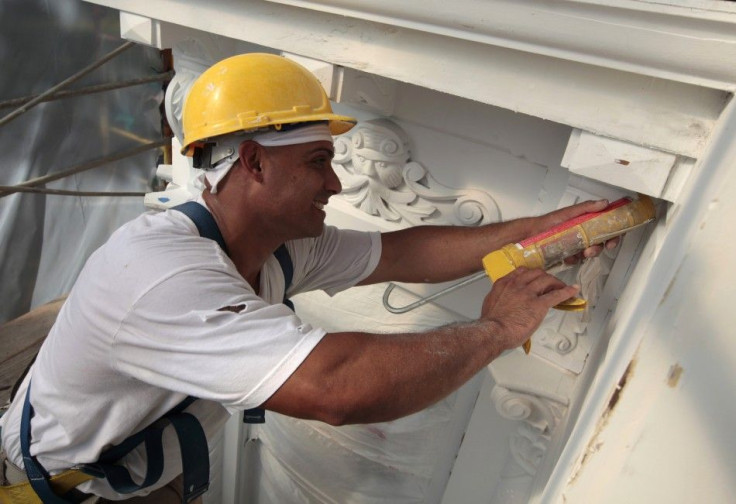 Claims for jobless benefits rose to 362,000, but are still hovering around a 4-year low for the fourth consecutive week, underscoring Federal Reserve Chairman Ben Bernanke's view that the U.S. economy has to show stronger growth to ensure more Americans find jobs.
In the week ended March 3, applications for unemployment insurance payments increased by 8,000 to 362,000, according to data from the Labor Department issued Thursday. Economists polled by Reuters had forecast claims unchanged at 351,000.
The four-week moving average, considered a better measure of labor market trends because it smooths out weekly fluctuations, was up by 250 to 355,000 for first-time benefit applicants
We've seen some nice positive momentum in the initial jobless claims data, Michael Brown, an economist at Wells Fargo Securities LLC in Charlotte, said before the report. However, it looks as if there may not be a sustained momentum in the jobless claims coming down.
They'll probably continue to come down, but not at a pace that we've seen over the last month, he said.
The unemployment rate has tumbled from 10 percent to 8.3 percent in a little over two years. Friday's monthly Labor Department report on February hiring is likely to show payrolls climbed by 210,000, while the unemployment rate held at 8.3 percent.
Bernanke told Congress last week the decline in the unemployment rate was somewhat more rapid than would have been expected given that growth had been at or below trend at the same time. He added, however, that the job market is far from normal.
Job gains are of great importantance because they lead to income growth and that supports consumer spending, which accounts for more than 70 percent of U.S. economic growth.
Continuing Claims
The number of people filing for benefits after an initial week of aid increased by 10,000, to 3.42 million in the week ended Feb. 25.
The continuing claims figure doesn't include the number of Americans receiving extended benefits under federal programs.
The four-week moving average for the week ended Feb. 25 fell 27,500, to 3.42 million from the preceding week's revised average of 3.45 million.
Stock index futures jumped Thursday on the jobless claims report and optimism over a Greek bond swap deal. S&P 500 futures gained 9.7 points and Dow Jones Industrial average futures rose 68 points.
© Copyright IBTimes 2023. All rights reserved.