Joe Biden: U.S. 'Stands in Solidarity' with Greece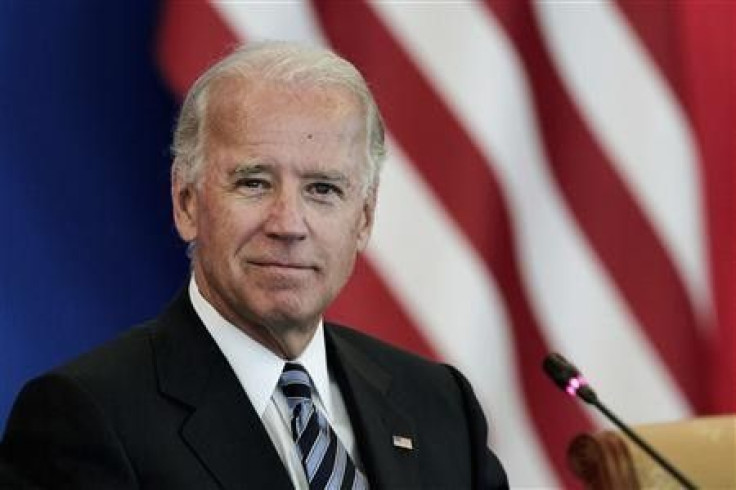 U.S. Vice President Joe Biden told Greek political leaders in the country Monday that the American government is standing with you in solidarity as the beginning of a critical week for the debt-saddled Eurozone kicks off.
Biden met with Greece President Karolos Papoulias on Monday before beginning talks with new Greek Prime Minister Lucas Papademos. Biden arrived in Greece after traveling from Turkey. This week is seen as crucial for the struggling Eurozone. Italy's new government unveiled austerity measures that European leaders hope will be the start of a turning point in the struggle to keep the euro intact.
In Greece, Biden arrived on the heels of the U.S. joining a coordinated effort last week by global central banks to assist with relief for banks in the Eurozone.
It is overwhelmingly in the interest of the United States that Greece work its way through this financial crisis and that it remain a strong and vital part of the European Union, said Biden, according to The Associated Press.
Two years after the Eurozone debt crisis hit Greece, the country is negotiating terms of a second, massive bailout deal from fellow Eurozone countries and the International Monetary Fund.
We are standing with you in solidarity as you meet some very difficult requirements from the IMF and European Union in this very difficult times, said Biden. And we stand prepared to help you in any way we can.
To achieve the new deal, banks must accept voluntary losses on Greek government bonds. In addition to Biden's trip to Greece for this week's crucial negotiations, U.S. Treasury Secretary Timothy Geithner will travel to Germany, France and Italy for meetings with top European officials.
© Copyright IBTimes 2023. All rights reserved.
FOLLOW MORE IBT NEWS ON THE BELOW CHANNELS