John Russell Houser Shooting: Are Poor Mental Health Policies To Blame For Louisiana Movie Theater Violence?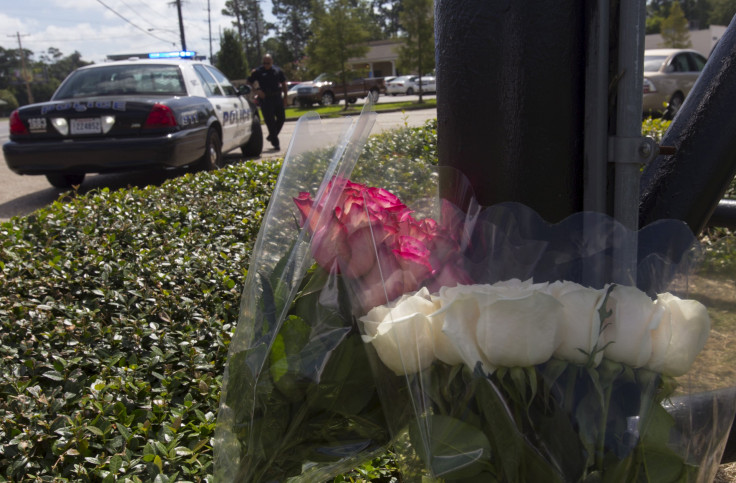 In the aftermath of Thursday night's shooting in a Louisiana movie theater that left three dead and nine injured, Louisiana Attorney General Buddy Caldwell called for better mental health alternatives, suggesting the gunman may have been suffering from mental issues. Police confirmed at a press conference on Friday that the man responsible for the shooting was 59 year-old John Russell Houser, describing him as a "drifter" from Alabama who was living in a local motel after being evicted from his home in Phenix City, Alabama, some time ago.
Lawmakers should "increase our efforts to establish additional mental health alternatives, which can identify and control unstable and violent persons," said Caldwell in a written statement. "Last night, Louisiana became the latest in a terribly long line of states where an obviously unstable individual saw fit to strike out at innocent citizens, killing and wounding many and destroying the lives of their families."
Meanwhile, Russell County Sheriff Heath Taylor told The Advocate, a Baton Rouge-based newspaper, that his office had denied Houser a pistol permit in 2006, saying that "he had some mental health issues." Reports also emerged Friday that Houser's wife had to remove guns from their home because of his troubled mental state.
If Houser was suffering from mental health issues, his lashing out Thursday could provide a window into the nation's long troubled history with providing mental health care to its most vulnerable. There are roughly 744,000 homeless people in the U.S., and one-third of that population has reported a serious mental illness, mostly schizophrenia or bipolar disorder, according to a 2007 survey by the National Alliance to End Homelessness. The percentage is higher among those who are chronically homeless, which includes people who have been homeless for a year or more and those who have had four episodes of homelessness over the past three years. It's unclear how long Houser had been living in a motel.

One of the major issues that prevents homeless people from receiving mental healthcare is quality of access, according to the National Alliance to End Homelessness. Obtaining treatment can often be difficult for homeless people because they are unable to engage with health care providers in the community, or lack healthcare coverage that would enable them to see a doctor. This means that homeless people seeking medical attention often only receive care once the condition has worsened to the point that they are arrested by police or are admitted to the emergency room. Or in the case of Houser, lash out in a violent episode.

After recent mass shootings, lawmakers have grappled with how to improve mental health care access for all Americans, but few changes have been made. Cost remains a major barrier after states cut $1.8 billion from their mental health budgets during the recession. Nearly 60 percent of adults with any mental illness were unable to receive treatment in the previous year, according to the 2012 National Survey on Drug Use and Health.
"We have replaced the hospital bed with the jail cell, the homeless shelter and the coffin," Rep. Tim Murphy, R-Pa., a child psychologist leading an effort to remodel the mental health system, told USA Today last year. "How is that compassionate?"
It's not clear if Houser had ever reached out for help or received treatment for mental health issues. In his hometown, where he appeared to live until earlier this month, officials said they were aware of him but stopped short of saying he was mentally unstable.

"He was known to us," Phenix City Police Chief Ray Smith says, citing number of civil disputes and "strange behavior."
Lafayette Police Chief Jim Craft said during a press conference that the crime left a lot of unanswered questions about Houser.
"This kind of stuff just leaves you wondering," he said. "Why would a guy come into a theater in this city -- we have a relatively safe city -- and just, you know, randomly start shooting people? It's hard to figure out. He's deceased, so we
© Copyright IBTimes 2023. All rights reserved.