Jon Stewart Aims at Republicans For Pitting Americans Against Americans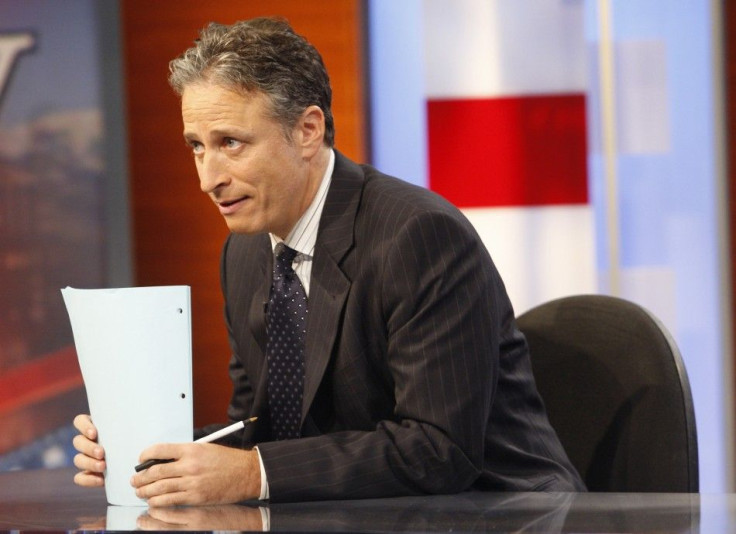 On Tuesday night's episode of The Daily Show, Jon Stewart took aim at Republicans who claim that the growing Occupy movement is a divisive phenomenon that pits Americans against other Americans.
Stewart started the segment with a montage of conservatives rallying their base with bellicose rhetoric: Take our country back!, Get your musket! and so on. He followed it with a series of clips in which some of the very same Republicans expressed their dismay over the Occupy Wall Street protests.
Most notable was House Majority Leader Eric Cantor (R-Va.), who expressed his increasing concern over the growing mobs occupying Wall Street and characterized the protests as class warfare. If Republicans don't condone pitting Americans against Americans, then who is it that we Americans should be taking this country back from? Stewart wondered.
When Al Sharpton joined Stewart on the show, the subject soon turned to Occupy Wall Street. Sharpton expressed his support for the movement, but Stewart wasn't quite as enthusiastic, taking the issue with some of the protesters' attention-getting theatrics.
Stewart also wondered about where Occupy Wall Street goes from here. What they've done there is so unusual that it can't be ignored, Stewart started. But now that they've managed to capture the world's attention, we're left asking, When are you going to change the world for us?
© Copyright IBTimes 2023. All rights reserved.