Jon Stewart, Some Liberals Seem to Love Ron Paul
ANALYSIS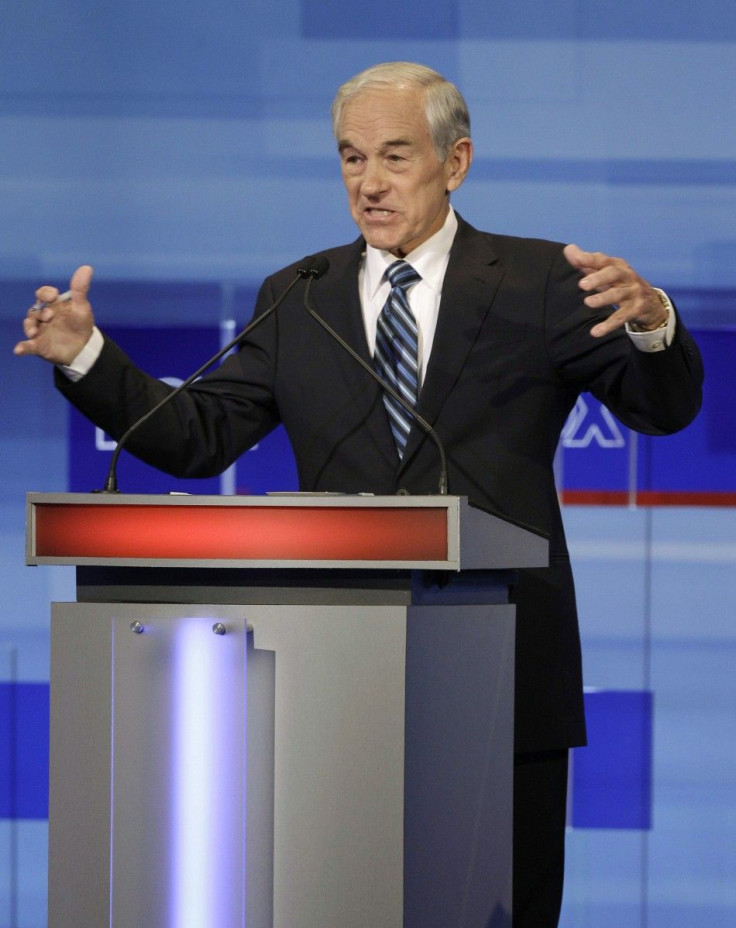 Some liberals seem to love Ron Paul, the Republican presidential candidate and Texas House member.
At the top of that list seems to be Jon Stewart, host of The Daily Show with Jon Stewart. Paul has been a frequent topic on Stewart's show, and on Monday Paul appeared on Stewart's show for a fun and friendly and rather pleasant exchange.
Paul reportedly took the stage during the show's taping in New York to a roaring crowd, yelling his name in unison, according to CBS News.
Stewart, a well-known liberal, joked with Paul, a libertarian conservative, about his ability to maintain a consistant campaign messaage while fellow Republican presidential opponents flip flop.
Have you thought about flip- flopping? Stewart asked. Because I feel like when I watch the debate, a great deal of it is each candidate yelling at the other for things they used to say that they no longer believe in, and during that conversation they really don't look at you.
Paul smiled, and responded, If you were my political advisor you would say maybe I should try that and get more attention.
Stewart ended the interview by calling Paul, one of our last consistent politicians that we see in this world.
Stewart first began talking of Paul more two months ago, after the Texan finished second to Michele Bachmann in the Iowa straw poll yet the mainstream media virtually ignored the accomplishment.
Texas Governor Rick Perry Rick didn't participate in the Ir owa caucus. Instead, he was announcing his official bid for the Republican party's presidential nomination that same day in South Carolina, and the media focus went there instead -- something Stewart was quick to note.
How did libertarian Ron Paul become the 13th floor in a hotel? said Stewart on the Daily Show after the media snub.
Now, Stewart is at it again, offering affection for Paul on his Daily Show after this week's Republican candidate presidential debate. While Stewart didn't go as far as endorsing Paul, for obvious reasons, he did give the Texas Congressman a significant tip of the hat for ideas Paul brought out during the debate.
I don't know if he should be president or have any kind of power but I like him as our idea guy, said Stewart, discussing the debate.
Stewart continued: He generates a lot of ideas. He could be like America's Kramer, said Stewart, referring to the Seinfeld character Cosmo Kramer, known on the show for common sense ideas including a coffee table book about coffee tables and beach-scented cologne.
On a Ron Paul Forums message board discussing Why Do Liberals Love Ron Paul? one response says, They love him cuz (Sean) Hannity (Rush) Limbaugh and (Mark) Levin hate him.
But another commenter on the message board makes it clear that not all liberals love Ron Paul.
The title should say SOME liberals love Ron Paul, while SOME liberals hate him. It depends on where they put their emphasis. For some liberals, being anti-war and opposing the police state and the war on drugs is most important. These are the liberals who like him. For some liberals, supporting the welfare state is the most important part of being a liberal. These are the people, such as the New Republic crowd, who hate Ron Paul.
© Copyright IBTimes 2023. All rights reserved.