Jorge Soler's Heroics Snap Royals Seven Game Losing Streak
Jorge Soler called the shots as he led the Royals on a pair of home runs to snap Kansas City's seven-game losing skid. Jakob Junis also contributed six effective innings to beat the Boston Red Sox 6-2 in their home turf on Tuesday night.
Soler said through a translator that he "feels a little bit more comfortable obviously because the park is smaller." He added that "you can mis-hit balls and they end up leaving the yard."
The 27-year-old outfielder from Cuba was seen with an ice pack on his shoulder after the game, but it didn't stop him from making the big home runs. His two power shots totaled at least an estimated 800 feet, with Royal's manager, Ned Yost complimenting him that "He hits 'em a long way."
Ryan O'Hearn also sent the baseball out of the park as Kansas City finally wins against Boston. The Red Sox has won the last eight games against the slumping Royals since 2015. Tuesday night's performance ended the team's most prolonged slump against the Betts led squad.
Boston also finished the game without a single home-run, dropping a club-record stretch of at least one homer in 18 consecutive games in Fenway Park.
Junis (7-10) avoided several early jams and gave up one run on seven hits, striking out four. The 26-year-old pitcher went at the minimum of six innings for the 12th time in his last 15 games as a starter.
He said that he "definitely want to be the one to put a stop to it," adding that he wants "to be the guy that goes out and throws a strong game."
The Boston Red Sox's Andrew Cashner had a terrible night; he gave up six runs on seven hits, three of them were home runs. The Conroe, Texas native said that he "made three mistakes, they hit three home runs." He reckoned that the Royals got them beat, "I've got to be better."
Soler's first home-run left the completely soared out of the field, the homer is his 30th of the season, making it 2 to 1 in the fourth. Two innings succeeding the play, he hit another drive that hit off a billboard in left-center to take a 6 to 1 lead after Dozier's RBI single.
Red Sox manager Alex Cora said that the Red Sox "swung at a lot of pitches that were out of the zone." He added that the team "can't do damage with it."
Nicknamed as "Soler Power," the Cuban outfielder is just seven home runs away from tying Mike Moustakas club record. Moustakas set the Royals single-season record in 2017.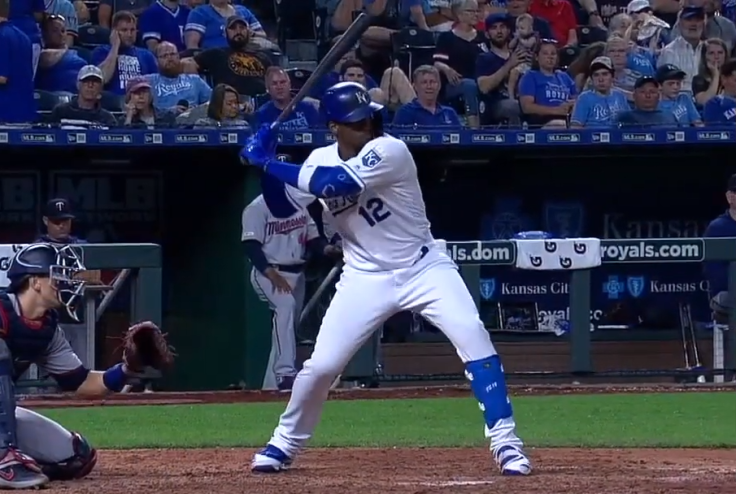 © Copyright IBTimes 2023. All rights reserved.