Journalist Willem Marx Refused Entry Into Pakistan After Reporting On Controversial Balochistan Region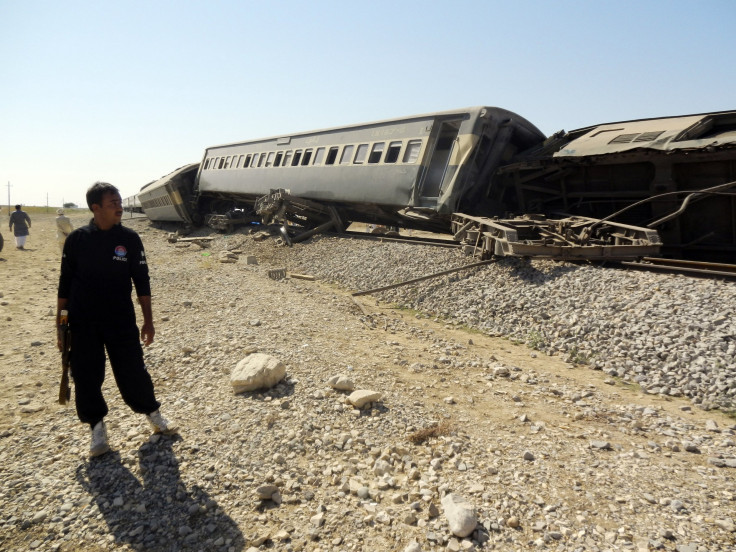 British journalist Willem Marx was recently banned from entering Pakistan after the publication of "Balochistan: At a Crossroads," his book about a "forgotten" region in that country. Marx was heading to the country for the Lahore Literary Festival.
The blockage of Marx's visa is seen as the latest in a series of moves by the Pakistani government to discourage journalists from covering the region.
Balochistan is a region that sits in parts of Pakistan, Iran and Afghanistan. It has long been unstable and mired in political violence over its autonomy. The Pakistani government has been accused of "forced disappearing" and other human rights violations in the region.
"Balochistan: At a Crossroads," a collaborative effort of Marx and French photojournalist Marc Wattrelot, was published earlier this month. The two traveled extensively in Balochistan to capture all aspects of life in the contested area. All of the proceeds are being donated to UNICEF to polio eradication efforts in Quetta, the capital of the Balochistan province.
Marx and other journalists have accused the Pakistani government of blocking information coming out of the region. Balochistan, like most regions outside of major Pakistani urban areas, can only be visited with permission from Pakistani security agencies.
A representative for Marx said he has been detained in the past and has had tapes confiscated by Pakistani authorities. New York Times reporter Carlotta Gall was assaulted and detained by Pakistani officials in 2006 after a report she did in Quetta. In at least one occasion, Marx was able to travel to the region and report by saying he was writing on economic topics.
The government is also accused of blocking access to Balochistan-related information within the country. When asked, Marx said, "It's like a hidden secret. I cannot get a single person to sell this book. It's quite bizarre. It's not because the booksellers don't want to sell it. They are worried that they will have their premises investigated. No wholesaler will import it. It's really extraordinary."
Yesterday, U.S. Representative Louie Gohmert spoke out about the violence in Balochistan and criticized the welcoming of Pakistani officials by the U.S. State Department.
The State Department heavily disagrees. It released a statement soon after, saying that "the United States respects the territorial integrity of Pakistan. It is not the policy of the administration to support independence for Balochistan."
The U.S. is aware of the abuse of journalists in the region. Following the Carlotta Gall incident, a cable from 2007 said "Gall's experience is all too familiar to Pakistani journalists, who have reported extensive harassment from Pakistani security agencies as they pursue stories in Balochistan and the border areas."
Watch an extensive interview with Marx and Malik Siraj Akbar, editor-in-chief of Balochistan's only English-language newspaper, The Baloch Hal.
© Copyright IBTimes 2023. All rights reserved.