JP Morgan Chase Blockchain Trial: Bitcoin Server Could Streamline Loans And Settlements, Executives Say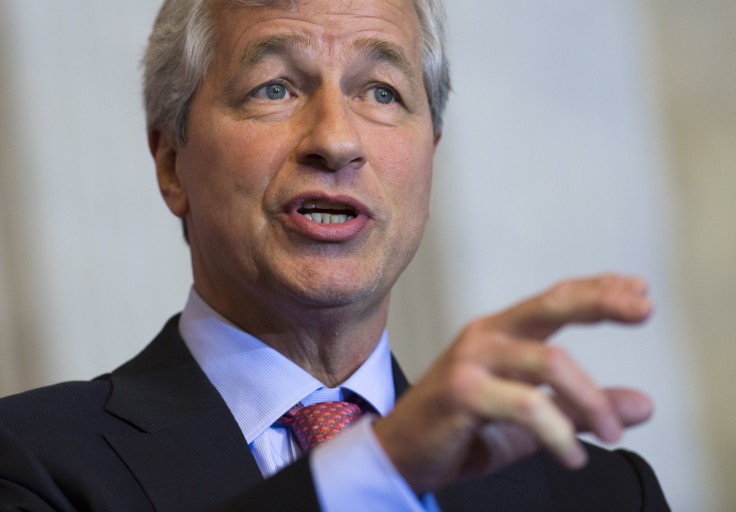 JPMorgan Chase & Co. the biggest U.S. bank by assets, is looking to blockchain, a digital currency platform, to streamline deals, the Financial Times reported Sunday. Blockchain is the technology behind online payment system bitcoin, and leaders from the bank said it would make many types of transactions quicker and more accurate.
"Blockchain will be big in everything related to settlement, and not just loans. While it is still early days, the technology looks very good," Daniel Pinto, head of JPMorgan's investment bank, told the Financial Times.
Blockchain works as a public ledger, storing information on transactions without the intermediary of a central banking authority. While bitcoin and cryptography like it were at first limited to a fairly niche audience, JPMorgan has sought to lead an industry shift toward this kind of information-sharing. The company teamed up with Digital Asset Holdings, a digital technology company run by former JPMorgan executive Blythe Masters.
Goldman Sachs has also looked to adopt similar technology, citing the same possibilities for reduced costs and faster transactions. "From banking and payments to notaries to voting systems to vehicle registrations to wire fees to gun checks to academic records to trade settlement to cataloging ownership of works of art, a distributed shared ledger has the potential to make interactions quicker, less-expensive and safer," one Goldman analyst told Business Insider in December.
J.P. Morgan Capital Holdings Ltd. | FindTheCompany
This cryptography technology has become increasingly attractive to the financial services sector for its tamper-proof ledger, an October report in the Economist said. "When financial firms do business with each other, the hard work of synchronizing their internal ledgers can take several days, which ties up capital and increases risk," read a section of the report.
Blockchain would also allow different banks to do business more easily across borders, by shifting reliance away from central banks. Switching over to systems like bitcoin could save the financial services industry as much as $20 billion a year by 2022, the Economist reported, citing figures from the retail banking company Santander.
© Copyright IBTimes 2023. All rights reserved.