JPMorgan's 'London Whale' Trading Blunder Didn't Scare Away All Money Managers
SEC filings show hedge funds capitalized on London Whale fiasco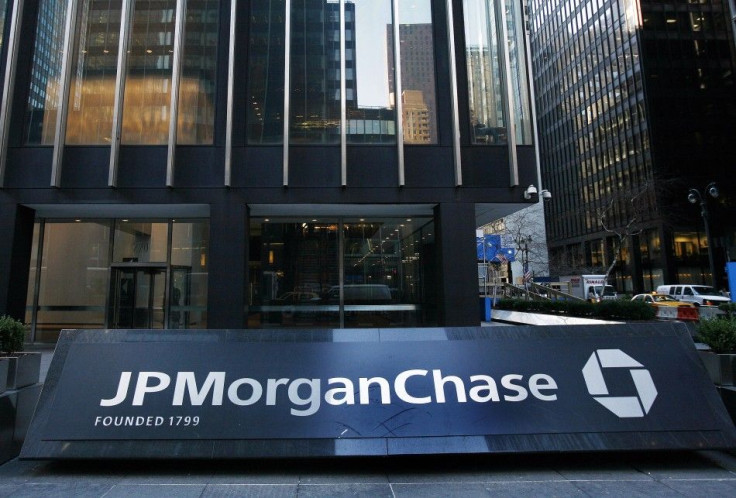 JPMorgan Chase & Co. (NYSE: JPM)'s multibillion-dollar "London Whale" trading mess sent some well-known money managers running for the exit, but new regulatory filings show several big hedge-funds loaded up on JPMorgan shares, seeing the 22 percent plunge last quarter as a buying opportunity.
The nation's largest bank by assets has lost more than $13 billion of market value since disclosing the trading loss on May 10. Chief Executive Officer Jamie Dimon initially played down worries about the ill-placed trading hedges as a "tempest in a teapot." But after the full extent of the losses became clear he admitted he was wrong. JPMorgan Chase & Co. (NYSE: JPM) shares dropped 2 cents Wednesday to $27.08 in late-afternoon trade.
Total losses from the chief investment office in London amounted to $5.8 billion through the end of the second quarter and could still top $7 billion as the bank unwinds the remaining positions.
The sharp drop in JPMorgan's share price has lured many fund managers, including noted short seller Jim Chanos, whose Kynikos Associates Ltd. traditionally bets stocks will fall.
Instead, in the three months ended June 30, Chanos added 231,800 shares of JPMorgan, bringing his stake to 323,400 shares, according to the company's 13F filing, a quarterly Securities and Exchange Commission disclosure required of many large investors.
Legendary hedge fund manager John Paulson, who famously bet against the subprime housing market in 2007, exercised JPMorgan warrants and now holds a 4 million-share stake in JPMorgan, his fund's 13F revealed.
Likewise Andrew Feldstein's BlueMountain Capital, which won big by betting against JPMorgan before helping the bank to unwind more than $20 billion of trades: he nearly tripled its holdings of the bank's stock to 233,505 shares.
Similarly, Jamie Dinan's York Capital Management, an event-driven value-oriented hedge fund, disclosed it raised its stake in JPMorgan by 2.8 million shares, in addition to having an option to buy another 1 million shares.
London- based Odey Asset Management LLP, run by Crispin Odey, also added to its holdings in JPMorgan.
However, not everyone is a believer.
The value of JPMorgan shares held by hedge funds, mutual funds and other asset managers, with at least $100 million in U.S listed equities, declined by $28.7 billion to $89.8 billion in the second quarter, the biggest position decrease among all U.S. equities in the quarter, according to data compiled by Bloomberg News.
Billionaire hedge fund manager Louis Bacon, the founder of Moore Capital Management, sold its full JPMorgan holding of about 6.47 million shares in the second quarter after boosting its investment in the bank earlier in the year, according to a 13F filing.
George Soros, the philanthropist investor whose investment decisions have been eyed for decades, appears to have done the same thing by no longer listing JPMorgan shares on his filing.
Others selling JPMorgan holdings included George Soros' Soros Fund Management. Tuesday's filing shows that JPMorgan is no longer listed in his portfolio. Jeffrey Altman's Owl Creek Asset Management sold 2.94 million shares in the bank, while Lee Ainslie's Maverick Capital liquidated 4.6 million of its holding, filings show.
© Copyright IBTimes 2023. All rights reserved.