Justin Thomas Net Worth: Golfer Among The Sport's Highest-Paid Players Of All Time
KEY POINTS
Justin Thomas is 22nd in the list of highest-paid golfers of all time
He has a net worth of $30 million
Thomas apologized Saturday after using a homophobic slur at the Sentry Tournament of Champions in Hawaii
Justin Thomas' net worth is around $30 million. However, he could lose some sponsors after using a homophobic slur during the third round of the Sentry Tournament of Champions in Hawaii on Saturday.
Thomas shouted the slur, which was picked up by a television microphone, after he missed a five-foot putt on the fourth hole during Saturday's $6.7 million event. The repercussions have not been revealed, but he is expected to be fined by the PGA Tour, NPR reported.
Last year, PGA Tour winner Scott Piercy also faced intense backlash after sharing a homophobic meme on Instagram about openly-gay former presidential candidate Pete Buttigieg, the Associated Press reported. The incident caused him to lose five sponsors. In the case of Thomas, he could lose sponsors as well, but he has already earned a massive fortune in his career.
The Louisville, Kentucky native has earned $39.2 million in total in his career as a golfer, ESPN reported. This puts him at 22nd overall in the list of all-time money leaders in golf.
The top spot, unsurprisingly, went to Tiger Woods, with more than $120 million in career earnings, followed by Phil Mickelson, Jim Furyk and Vijay Singh. Dustin Johnson rounds up the top five with at least $70 million in career earnings.
Thomas turned pro in 2013, which is a feat considering he has been playing golf professionally for less than a decade. Although it is unclear how his recent controversy will affect his career in the long run, the golfer has since apologized and has promised to do better.
"There's just no excuse," Thomas told Golf Channel afterward. "I'm an adult. I'm a grown man. There's absolutely no reason for me to say anything like that. It's terrible. I'm extremely embarrassed. It's not who I am. It's not the kind of person that I am. But unfortunately, I did it and I have to own up to it and I'm very apologetic."
"Like I said, it's inexcusable," he continued. "I'm speechless. It's bad. There's no other way to put it. I need to do better. I need to be better. It's definitely a learning experience. I deeply apologize to anyone and everybody who I offended and I'll be better because of it."
During Woods' highly-publicized scandal in 2009, some sponsors decided to cut ties with him, but other backers stood by the golf star. He was able to turn things around and has shown some flashes of his old self in past tournaments. The question now is whether Thomas can do the same and bounce back.
Thomas cemented his arrival in the sport after clinching the 2017 PGA Championship. In the same year, he also took home the FedEx Cup trophy and was named PGA Tour Player of the Year, among others, Celebrity Net Worth reported.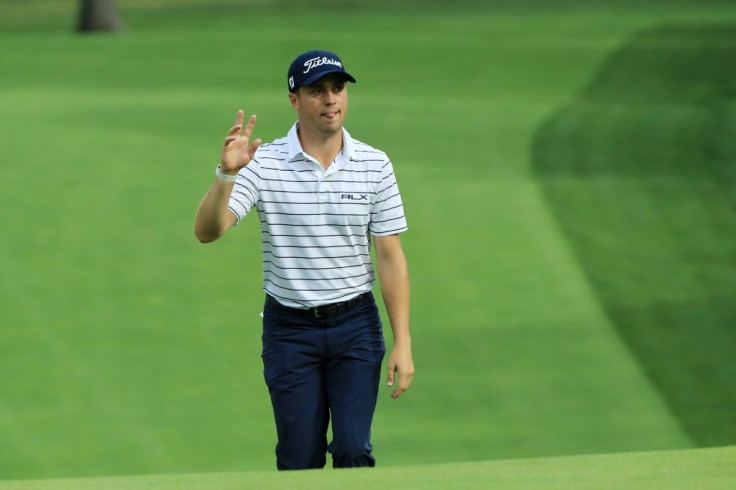 © Copyright IBTimes 2023. All rights reserved.