Tiger Woods' Former Caddie Recalls Bizarre Story About Golf Icon's Perfectionism
KEY POINTS
Tiger Woods' former caddie, Steve Williams, made a shocking revelation in the HBO documentary "Tiger"
Williams recalled how Woods proved his passion for perfection while in the middle of a highway
The 15-time major champion ensures that his club doesn't affect the quality of his swing
Tiger Woods once showed his former caddie, Steve Williams, his commitment to his craft.
Over the years, Woods' swing has gradually improved. And while Woods undeniably works hard to always be at the top of his game, his former caddie, Williams, also played a huge role in the legendary golfer's success.
In the HBO documentary "Tiger," Williams recounted Woods once asking him one unusual favor while on the road. According to Williams, the 15-time major champion asked him to pull over in the middle of a freeway and started practicing a specific swing.
"We were driving down this freeway, and [Woods] he goes, 'Stevie, stop the car. Stop the car'," Williams recalled. "He got the golf club out of the trunk, and he's swinging on the side of the road. (I was thinking) Here's Tiger Woods on the side of the freeway in Toronto, swinging a golf club."
"He's got this thought in his head, 'If I can just do this,' and he couldn't wait until the next day or until he got back to the hotel or wherever it was," he added. "It had to be now."
For Williams, Woods always wanted to exceed himself and chase "perfection."
"There's nobody that would do that," the 57-year-old emphasized. "He always believed he could get better, and he could strive for perfection."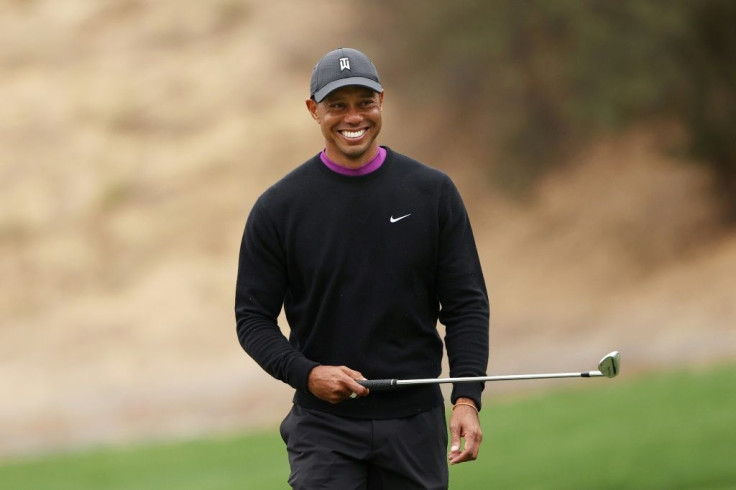 Aside from Williams, Woods' training partner, Rob McNamara, also sees the same thing in the 82-time PGA Tour winner.
As Woods' training partner, McNamara basically helps the legend better his swing. However, McNamara concluded that though his feedback was essential, Woods was the type of athlete who likes to coach himself and always improve his game.
According to McNamara, Woods typically coaches himself. However, his feedback has been quite useful for the legendary golfer.
"Tiger [Woods] is his own coach, and he takes the lead on what he's trying to do," McNamara said in 2019. "Our back and forth comes when he shares where he wants to be and I see where he is and give my feedback."
The people in Woods' circle may have contributed to his prolonged illustrious career. However, the golf icon himself once admitted that the quality of his club also dictates the outcome of his swing.
"It has to look good, then after that it has to perform at my expectations," Woods said about his criteria for golf clubs in 2019. "If it's not doing those two things, then it's just not in."
© Copyright IBTimes 2023. All rights reserved.