Justus Howell Death: Zion Police Officer Justified In Shooting Black Teen In Back As He Fled, Illinois State's Attorney Says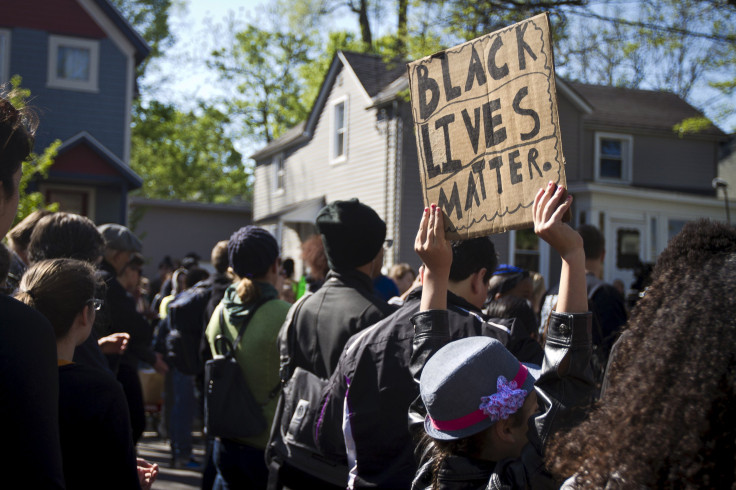 The family of yet another young, African-American teenager gunned down by a police officer learned Thursday that their son's killer will not be charged or judged by peers in court. Authorities in Illinois announced that the fatal shooting of 17-year-old Justus Howell by a Zion police officer in April was justified.
Lake County State's Attorney Mike Nerheim said Howell, who lived in neighboring Waukegan, was carrying a gun when he ran away from the officer April 4. Howell had the gun in his right hand, leaned forward and turned slightly toward the officer, who, fearing for his own life, fired at the teen, the prosecutor said. Howell was shot twice in the back.
Nerheim said the gun that Howell was alleged to have been carrying was recovered on the scene within a foot from his body. Howell's fingerprints and DNA were found on the gun, he added. But people who live near the scene of the shooting and who were with Howell before the incident told the Chicago Sun Times that they did not see him with a gun.
The shooting sparked local demonstrations, as Howell's family feared the officer would go unpunished. Even after the Lake County coroner ruled the death was a homicide in late April, the teen's family told the Huffington Post that they would not be comforted until the police were held accountable.
The decision in Illinois follows another announcement this week in the police shooting of Tony Robinson in Wisconsin. A district attorney in Madison said Tuesday that Officer Matt Kenny would not face criminal charges for shooting Robinson, an unarmed biracial 19-year-old who allegedly assaulted Kenny in an apartment that police were called to in March. Robinson was ultimately shot seven times in three seconds.
Amid an ongoing national debate over police-involved deaths, people have questioned how and when police officers are trained to use lethal force during incidents where a suspect is fleeing and appears not to be posing a threat to the officers or the public. In South Carolina, a North Charleston officer shot unarmed 50-year-old Walter Scott in the back as he attempted to flee arrest on April 4, the same day as the Howell shooting. In Baltimore, 25-year-old Freddie Gray fled officers before his arrest, after which he suffered a fatal spinal injury and died following a week in the hospital on April 19. Police confiscated a legal switchblade from Gray during the arrest.
© Copyright IBTimes 2023. All rights reserved.