Juul Products Are Under Review, FDA Says In Temporary Pause Of Ban
The Food and Drug Administration on Tuesday temporarily paused its marketing denial order on Juul products.
The original order to ban Juul products cited a lack of evidence from the company proving its products' safety. Juul said that it had provided enough evidence and would challenge the initial decision by the FDA.
These steps included a stay of the order, "appealing the decision," and discussing it with the company's regulator. The company reportedly considered filing for bankruptcy.
Juul's products exploded onto the market four years ago, and the company intentionally targeted young consumers in its campaign. That targeted marketing led to a rise in youth vaping, which led to health concerns.
Multiple agencies and state governments publicly blamed Juul for youth health issues, and ever since the company attempted to win back the trust of U.S. consumers.
Still, Juul asserts that its e-cigarette, vaping products were safer than traditional cigarettes, still on shelves nationwide. In June, Juul won against the FDA in court over the issue, which allowed the company to resume sales.
According to NPR, in order to win the trust of regulators, Juul must prove that its products are a net positive for public health: the products reduce the level of smoking in the general population and there is not an associated spike in addiction to its products amongst youth.
In the initial ban of the product in June, FDA Commissioner Robert Califf cited the rise in youth vaping and potential health problems. However, the FDA itself could not find evidence "to suggest an immediate hazard associated with the use of the JUUL device or JUULpods."
Now, the FDA will re-review Juul products because "there are scientific issues unique to the JUUL application that warrant additional review." The FDA clarified, however, that the order is a stay, not a removal of the MDO, or ban.
Axios notes that the FDA's ban was a part of President Joe Biden's larger plan to limit tobacco and nicotine use.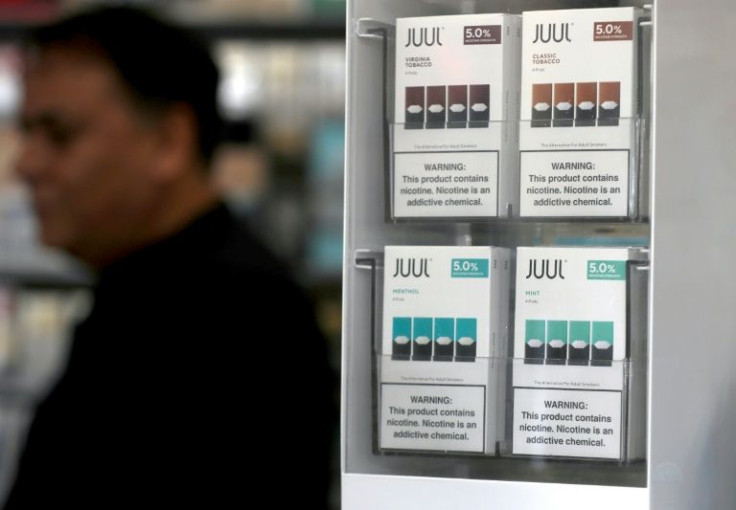 © Copyright IBTimes 2023. All rights reserved.
FOLLOW MORE IBT NEWS ON THE BELOW CHANNELS