Kanye West Sends Massive Bouquet To Taylor Swift After MTV VMAs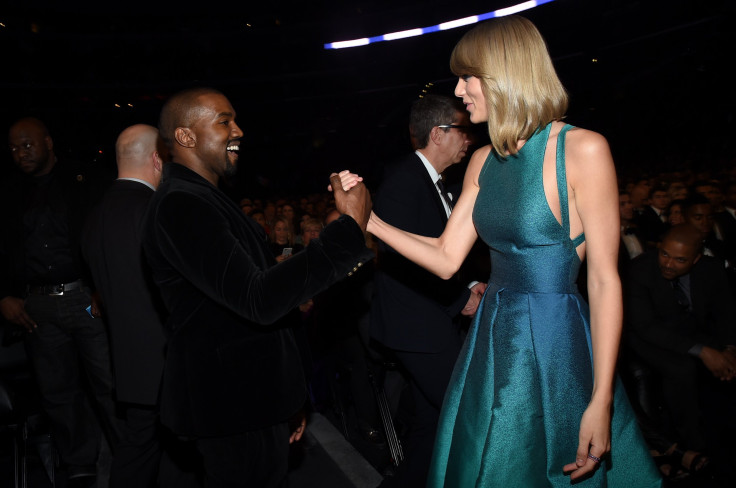 Kanye West seems to be making efforts to heal differences between him and the "Bad Blood" singer Taylor Swift by sending a bouquet of flowers to her. The trouble between Swift and West began after the "Stronger" singer rushed to the stage and interfered while Swift was speaking at the MTV Video Music Awards (VMAs) six years ago.
However, this year's VMAs on Sunday saw Swift introducing West on to the stage, where he was awarded the Michael Jackson Video Vanguard award for Lifetime Achievement. Swift even began introducing West to the crowd by opening with the catchphrase he used back in 2009: "I'm really happy for you and Imma let you finish, but Kanye had one of the greatest careers of all time." She added: "I first met Kanye West six years ago at this show, actually," Daily Mail reported.
Swift shared a picture of the flowers she received from West after the VMAs on Instagram and captioned it: "Awwww Kanye sent me the coolest flowers!! #KanTay2020 #BFFs." The picture had received 2 million likes by Saturday morning.
The flowers looked similar to the 20 feet wall of flowers that West gifted to his wife Kim Kardashian at their wedding in 2014 in Florence, Italy.
© Copyright IBTimes 2023. All rights reserved.