Taylor Swift And Kanye West Put 2009 VMA 'Beyoncé' Incident Behind Them Thanks To Jay Z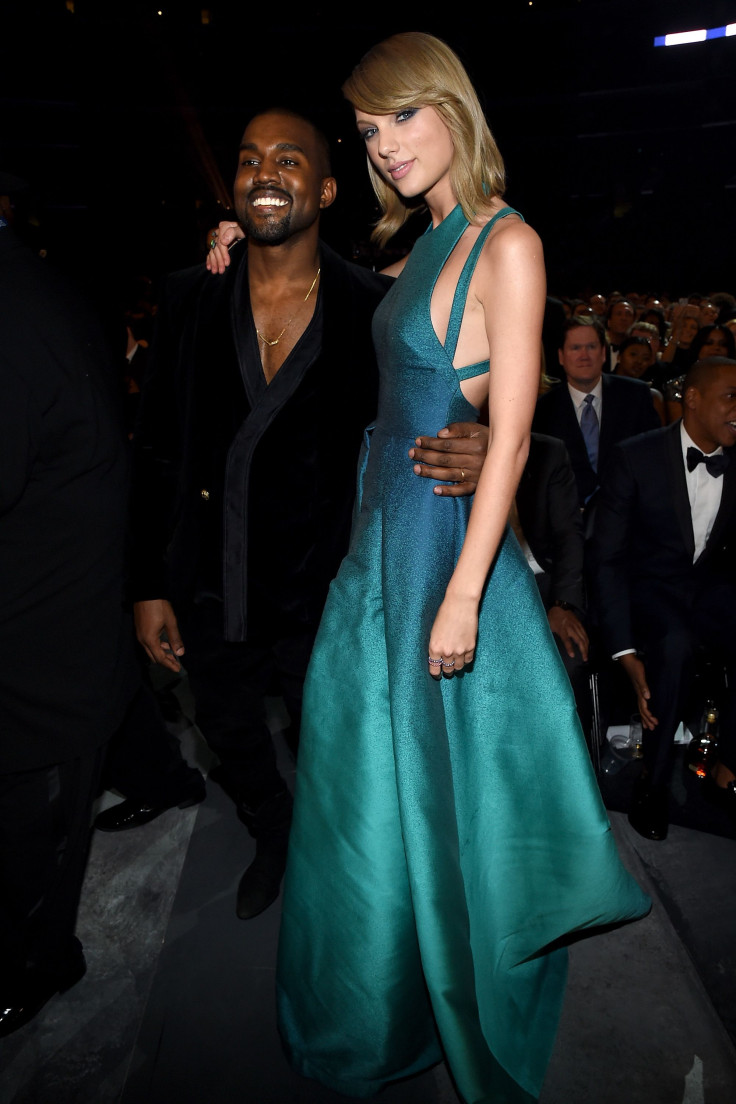 After 2009, it looked like we'd never see a friendship between Kanye West and Taylor Swift. That was until Jay Z came along. He may have 99 problems, but making peace between Swift and West isn't one of them.
Swift and West have reached a place where they were able to reconcile and become friends, according to a recent Vanity Fair article. The "Bad Blood" singer felt she wasn't ready to be friends with West until he respected her, and West couldn't be friends with her until he respected her.
"I became friends with Jay Z, and I think it was important, for Jay Z, for Kanye and I to get along," Swift dished. "And then Kanye and I both reached a place where he would say really nice things about my music and what I've accomplished, and I could ask him how his kid's doing."
In 2009, Taylor Swift was embarrassed in front of a national audience at the MTV Video Music Award's after Kanye West interrupted her during her acceptance speech for Best Female Video.
West took the mic from Swift and proclaimed that Beyoncé had made one of the "greatest videos of all time," for her "Single Ladies" video, despite the fact that Swift had won. It left her speechless and even Beyoncé was shocked at what had happened.
Beyoncé later invited Swift back on stage to give her acceptance speech after Beyoncé won the award for Video of the Year.
In February Swift and West had been rumored to possibly be collaborating together. West told Ryan Seacrest on his radio show, "On Air With Ryan Seacrest," that he's down to work with any artist with an "amazing point of view, perspective and fan base."
Swift responded to Entertainment Tonight saying she heard what West had said. "We've never been in a studio together, but, he's got a lot of amazing ideas," Swift said.
With the new friendship, it's possible we could see a song by the both of them in the future.
The 2015 MTV Video Music Awards are set to air Sunday Aug. 30 at 9 p.m. EST on MTV. Swift has been nominated for nine awards.
© Copyright IBTimes 2023. All rights reserved.