Kate Middleton, Prince William Among Celebrities Likely To Appear at 2012 Wimbledon Men?s Final Between Andy Murray and Roger Federer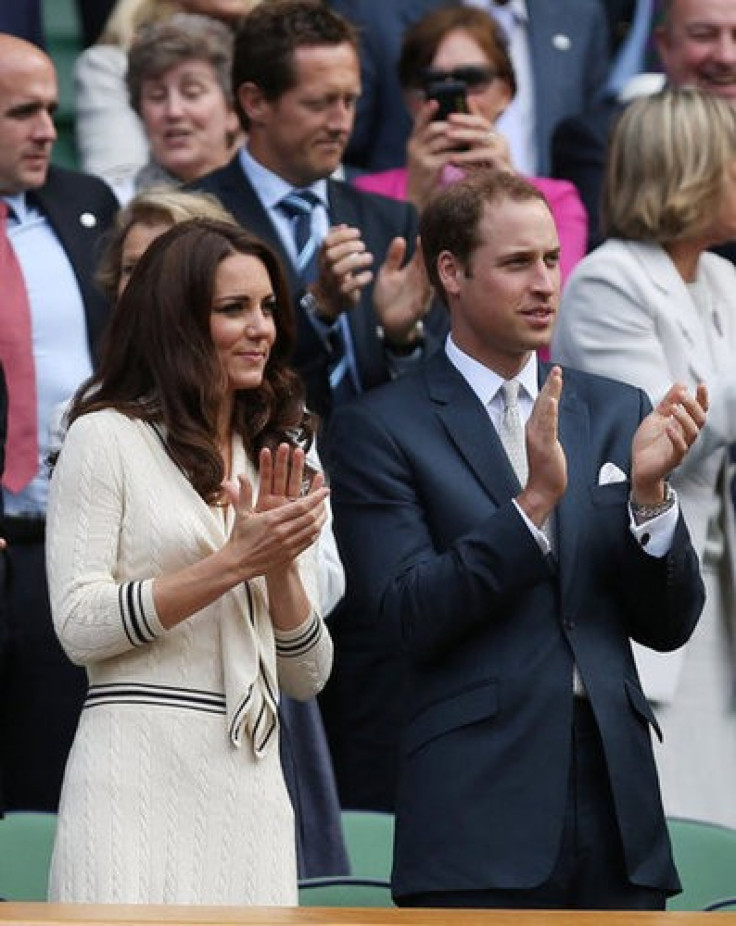 After failing to make it past the semi-final stage for the last three years at Wimbledon, Andy Murray was finally able to battle past Jo-Wilfried Tsonga with a 6-3, 6-4, 3-6, 7-5 victory. Murray is the first British man to reach the Wimbledon final in 74 years.
The 25-year-old from Scotland rushed to a two set lead in just over an hour of play. However, Tsonga battled to break in the third set and took the set 6-3. With tensions rising among the players and spectators, Murray and Tsonga displayed their impressive athletic abilities as both dove for volleys and produced un-returnable serves.
In the end, however, Murray remained calm and in control, especially during pressure moments at 5-5 in the fourth set. With two match points at 6-5, and the sun quickly setting, Murray punished a forehand cross court and took the match.
The crowd at Centre Court and Mount Murray erupted in celebration, and few looked happier than those in Murray's box. His mother, Judy Murray, and girlfriend, Kim Sears, have accompanied Murray at every match en route to the final. With Murray solidifying his position as a sports icon in Britain, his girlfriend made a name for herself in the realm of fashion.
Sears cheered on her better half on Friday in an elegant and tasteful blue outfit. Sears stood out with her bold blue long-sleeved knit and knee-length skirt. She finished the outfit with a slim, brown leather belt to accentuate her waist and wedge heels with a touch of animal print.
While Murray set to take on Roger Federer in the Wimbledon final, another showdown is expected to take place on Sunday as well; one of fashion between Kim Sears and Kate Middleton, Duchess of Cambridge.
Though Middleton's appearance at the Wimbledon final is not confirmed, many expect her to attend since a Brit is now in the final. The Dutchess attended Murray's quarterfinal match against David Ferrer and sported an Alexander McQueen nautical-inspired knit sweater dress, which she also wore during her visit to Canada with her husband.
While Murray and Federer will undoubtedly be the focus of attention on Sunday's historic final, don't be surprised if the cameras pull away from a riveting match and focus on the boxes where you might find impeccable fashion from Sears, the Duchess of Cambridge, her husband Prince William, and other royals and celebrities.
© Copyright IBTimes 2023. All rights reserved.