Kate Middleton, Prince William Concerned About Prince George's Security After 'Disturbing' Paparazzi Incidents, Palace Says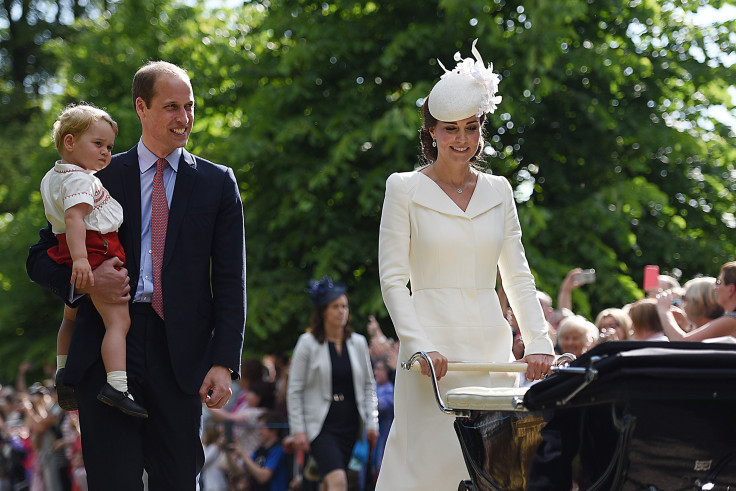 The British Royal Family issued an appeal Friday to publications around the world from using unauthorized pictures of Prince George and Princess Charlotte after an increasing number of incidents of paparazzi harassment were recorded in recent months. Kate Middleton and Prince William are worried about the security of their children after photographers were seen observing and monitoring Prince George's movement.
The Kensington Palace said in a statement Friday that recent incidents of photographers going to "increasingly extreme lengths" to take pictures of Prince George is concerning the Duke and the Duchess of Cambridge, who are finding it difficult to take their children outside the palace gates. The Royal Family believes that the tactics used by paparazzi are dangerous and a threat to the children. Concerns over the safety of Prince George and Princess Charlotte grew after a photographer rented a car and parked it in a discreet location outside a children's play area in the hope of capturing images of Prince George.
"Already concealed by darkened windows, he took the added step of hanging sheets inside the vehicle and created a hide stocked with food and drinks to get him through a full day of surveillance," the palace said in the statement. "Police discovered him lying down in the boot of the vehicle attempting to shoot photos with a long lens through a small gap in his hide.
"It is of course upsetting that such tactics -- reminiscent as they are of past surveillance by groups intent on doing more than capturing images -- are being deployed to profit from the image of a two-year old boy. In a heightened security environment such tactics are a risk to all involved," the palace added.
In several other incidents, photographers used long-range lenses to capture images of Kate Middleton playing with Prince George at a number of private parks. Some photographers also kept a close watch on Prince George and his nanny's movement around parks in London, while a few used other children to draw Prince George's attention, according to the palace.
"All of this has left The Duke and Duchess concerned about their ability to provide a childhood for Prince George and Princess Charlotte that is free from harassment and surveillance," Jason Knauf, communications secretary to the duke and duchess, said in the statement. "They want both children to be free to play in public and semi-public spaces with other children without being photographed."
The palace said that Prince William and Kate Middleton are "hugely grateful" to most of the publications in the world -- and all British publications -- for refusing to encourage photographers from taking such images. But they will continue to take legal steps against the "publications that fuel the market for unauthorized photos of children."
© Copyright IBTimes 2023. All rights reserved.
FOLLOW MORE IBT NEWS ON THE BELOW CHANNELS