Kate Middleton's Feuds With Princess Eugenie: How Real Is The Royal Rivalry?
As the most publicly scrutinized family in the world, there are always rumors of feuds brewing between members of the British Royal Family. One such rivalry is the one that some perceive to exist between Kate Middleton and Princess Eugenie, though media reports vary on just how real the feud between the two actually is.
Some reports have suggested that Middleton, perhaps along with Meghan Markle, has a contentious relationship with Eugenie and her sister Princess Beatrice. It has been said that it is at least partially because Eugenie and Beatrice are "blood princesses" while Middleton and Markle married into the Royal Family.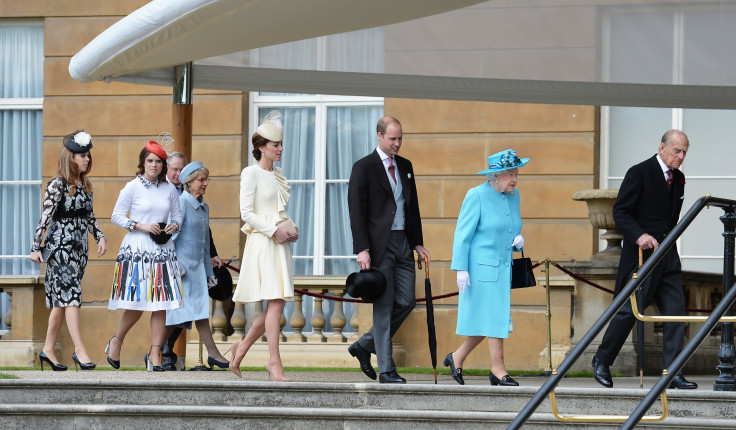 There are different rules that apply to Eugenie compared to Middleton and Markle. There has also been gossip suggesting Eugenie and Beatrice do not like the amount of attention Middleton has gotten since she became a member of the Royal Family.
Some of this came to a head at a Buckingham Palace garden party in 2016. Beatrice and Eugenie were photographed giving looks to Middleton that were perceived to be cold or disdainful. Sources told the Daily Mail at the time that the two Princesses felt "snubbed" after Middleton did a series of solo engagements with Queen Elizabeth II.
There were also rumors regarding the possible feud when Eugenie got married last year. Some reports indicated Eugenie wanted her wedding to be more extravagant than Markle's, which was just a few months earlier.
However, other reports have made it seem like the relationships between these particular royals are not as hostile as the media occasionally makes them out to be. A 2018 column in The Guardian theorized that some of it came from Royal Family enthusiasts wanting rivalries between prominent women. The column criticized the media's focus on Middle, Markle and Eugenie despite not giving similar attention to royal men.
Markle, at the very least, was said to be getting closer to Eugenie last year.
© Copyright IBTimes 2023. All rights reserved.