Kate Upton Leaves Jimmy Fallon Flustered On Late-Night Show [VIDEO]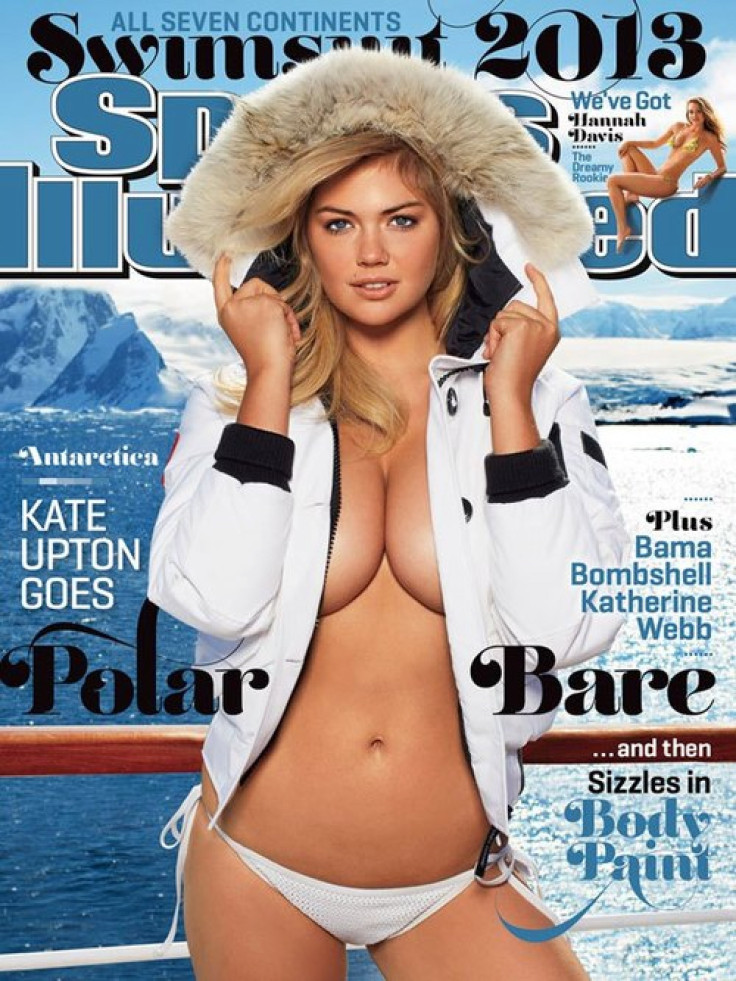 Kate Upton's assets were on full display when she appeared on "Late Night With Jimmy Fallon" earlier this week.
Wearing a red-hot, low-cut dress and minimal makeup, the Sports Illustrated cover girl showed just why she has been chosen to be the cover girl for the coveted men's magazine twice.
When the 20-year-old model took the stage, the comical Fallon hid behind his desk like a nervous schoolboy.
During the interview, Fallon marvelled at her photo shoot and could barely get through a sentence without giggling.
When discussing being on the Sports Illustrated cover, Upton admitted that she did not even know she had been chosen until someone told her on Twitter. "Someone tweeted it to me," she revealed. "I'm always last to know. Someone leaked it."
Earlier this month, Upton made headlines after going topless beneath a polar jacket and bikini bottoms for the men's publication.
The inside spread features the beauty in body paint and an array of bathing suits.
Upton, in an earlier interview with NBC, said she suffered from frostbite after shooting her cover in Antarctica.
"When I came back, I was like losing hearing and eyesight because my body was shutting down, it was working so hard to keep me warm," she said on NBC's "Today" show.
The temperatures on the frigid continent reached sub-49 degrees.
"It was freezing. I'm from Florida, so it wasn't great for me," she added.
When Upton described the unpleasant conditions to Fallon on his show, he suggested changing the location next time -- to outer space. Upton then laughed, saying, "Space ... next year, I see it."
The model, who is often criticized due to having curves in a weight-obsessed industry, told Vogue magazine last year, "I don't want to starve myself. I still want to hang out with my family and be a normal girl. You have to be confident, and that doesn't mean starving yourself," she said. "I think it's important to look at magazines and think a healthy lifestyle is attainable.
"Now that the fashion industry likes the idea of me, I'm happy if I can have an influence," Upton went on to say.
Upton is currently dating Justing Verlander, a MLB baseball pitcher for the Detroit Tigers.
Watch Fallon's segment with Upton below:
© Copyright IBTimes 2023. All rights reserved.
FOLLOW MORE IBT NEWS ON THE BELOW CHANNELS