Kawhi Leonard Sues Nike For 'Klaw' Logo Copyright Issues
Kawhi Leonard of the Toronto Raptors is reportedly suing his previous sponsor Nike due to copyright issues of the superstar's "Klaw" logo.
It seems like the NBA finals is not the only thing that Raptors star Kawhi Leonard has to deal with at this moment. News just broke that Kawhi has reportedly filed a lawsuit against Nike, which is the 2014 Finals MVP's previous apparel sponsor before switching to New Balance.
Nike is apparently claiming the rights to Kawhi's famous "Klaw" logo, which is the main symbol in his apparel. Leonard, on the other hand, insists that he was the one who created the artwork and therefore should own the rights to it.
Reports also mentioned that the logo was actually based on the sketches Kawhi crafted back in the days of his collegiate career at San Diego State. Kawhi, however, only gave permission for the brand to use his logo on "certain merchandise," according to Sporting News.
In the lawsuit filed against Nike in U.S. District Court in southern California, the brand copyrighted the logo without the consent of Leonard, CBS Sports reported.
The two-time NBA defensive player of the year was an endorser of Nike during the early stage of his NBA career with the San Antonio Spurs before he suddenly signed a new endorsement deal with New Balance.
The extension of Kawhi's contract with Nike did not happen due to reasons which were not officially disclosed. Reports claimed that Leonard declined the $22 million four-year extension back in March right before the Raptors star closed a deal with New Balance, Sporting News noted. It was in the middle of the 2018-19 season when both parties finally parted ways.
More news and updates are expected to surface about this matter, and Nike, in particular, is expected to release an official statement soon.
Behind the lawsuit issues, Kawhi and the Raptors still have a championship to win. The team is set to face the Golden State Warriors for Game 3 of the 2019 NBA finals. This time, the Raptors and the Warriors will battle it out at Oracle Arena in Golden State's home soil on Wednesday.
The Warriors made a successful comeback win in Game 2 led by Curry's 23-point performance, while the Raptors fell short despite Kawhi's impressive display, finishing a game-high 34 points and 14 rebounds. The series is now tied to one game a piece.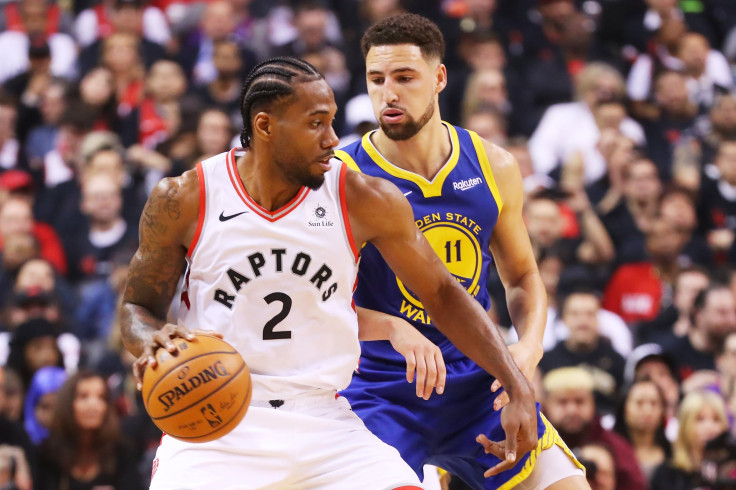 © Copyright IBTimes 2023. All rights reserved.