Kellogg to Buy Procter & Gamble's Pringles for $2.7 Billion; Downgraded by Moody's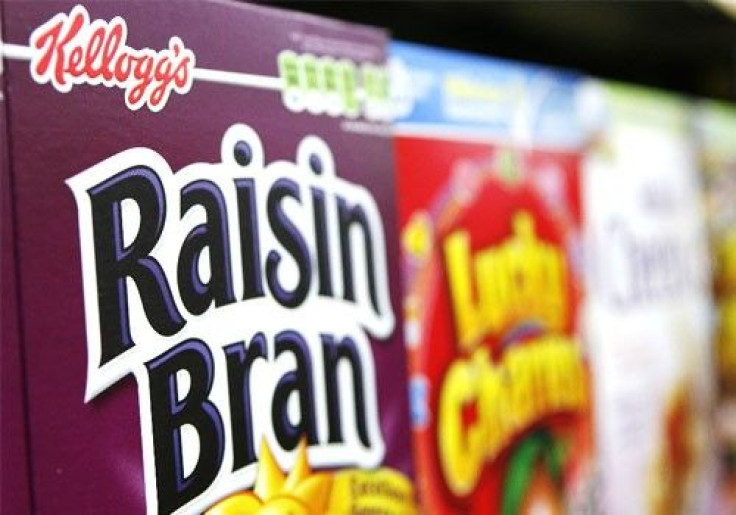 Kellogg Co agreed to buy Pringles potato chips from Procter & Gamble Co for $2.7 billion in cash to triple its global snacks sales.
P&G's decision to sell Pringles to Kellogg follows a failed effort by Diamond to acquire the same.
The company reached an agreement with P&G in April to buy the chip brand in a deal valued at $2.35 billion. However, the deal fell off following the identification of an accounting wrong doing that led to Chief Executive Michael Mendes and Chief Financial Officer Steven Neil being replaced.
After Diamond and P&G agreed to part ways, Kellogg stepped in. The Michigan-based food giant already is a major player in the breakfast world, with brands such as Eggo, Froot Loops, Frosted Flakes and Raisin Bran.
Meanwhile, Moody's Investors Service downgraded Kellogg notch after its offer to Pringles chip business introduced new risks to the cereal giant's operational performance and leverage.
Moody's said Kellogg's new deal could pose new operational challenges for a company already pressured by supply-chain inefficiencies and soft performance in its flagship cereal business.
Moody's now rates Kellogg at Baa1. Its outlook is negative, meaning the ratings service could decide to move Kellogg's credit rating lower depending on how its integration of the chip business proceeds.
Standard & Poor's rating for the cereal company is triple-B-plus. S&P also said the transaction could weaken the company's credit-protection measures.
Kellogg expects to incur one-time costs of $160 million to $180 million from the acquisition. The company expects to generate $10 million in savings this year, more next year and then as much as $75 million annually thereafter. Pringles attained $1.5 billion in sales last year and are sold in more than 140 countries.
© Copyright IBTimes 2023. All rights reserved.