Kendall Marshall Wrist Injury: UNC PG Day-to-Day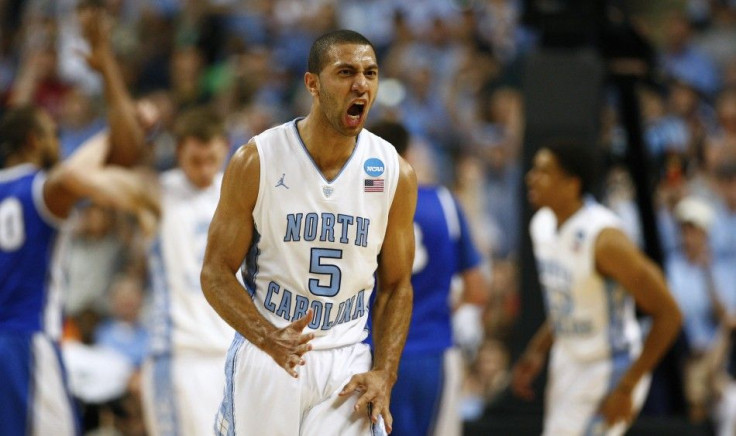 North Carolina point guard Kendall Marshall is day-to-day after suffering a broken wrist during Sunday's win over Creighton, according to ESPN. The top-seeded Tar Heels play No. 13 Ohio on Friday in the NCAA Midwest Regional semifinals.
Marshall is arguably the most important player to his team out of all the teams left in the NCAA tournament. (Reuters/Chris Keane)
Every day it's getting better, but it's a day-to-day basis, whether I'm going to play, said Marshall Thursday. If we had to jump ball right now, I wouldn't be playing.
Marshall had surgery Monday to put a screw in his right wrist. His cast was removed Wednesday, and now, he is wearing a removable splint.
Marshall said that he didn't practice with the team Thursday morning and hasn't handled a basketball since he first suffered the injury. Both he and Tar Heels coach Roy Williams said they don't know whether he will be in the lineup against Ohio.
Nevertheless, Marshall said he will have the final say as to whether he is ready to play, if two main factors play out well:
The pain, and the range of motion, he said. If I can get a good amount of range of motion in my wrist, and I can go out there and compete and not play in any pain, those are the two things I'm looking for.
If Marshall cannot play, freshman Stilman White, who has only averaged 4.3 minutes per game thus far, or senior Justin Watts, who has limited college experience at point guard, will start.
© Copyright IBTimes 2023. All rights reserved.