Kendrick Nunn Out To Prove Worth With Lakers By Exercising Player Option
KEY POINTS
Kendrick Nunn could be taking on a bigger role with the Lakers next season
Nunn will have plenty of time to recover in the offseason
Nunn needs to adjust to a new system after the Lakers fired Frank Vogel
One player who was unable to suit up for the Los Angeles Lakers in the regular season was Kendrick Nunn.
Considering he was someone who showed his potential while playing for the Miami Heat, expectations were high.
Unfortunately, he suffered a bone bruise in his right knee and was initially expected to miss several weeks. However, the 26-year-old ended up sitting out the rest of the elimination round.
Holding career averages of 15 points, three assists, and 2.9 rebounds, he loomed as the perfect complement to the star-studded Lakers quintet.
Lakers' fans were never able to catch a glimpse of that with Nunn unable to play, but the 2022-23 NBA season could be different with the 6-foot-2 guard picking up his player option.
Nunn said that exercising his player option with the Lakers was a "no brainer" for him.
Paired with the chance to use the offseason to recover further and more training, there is reason to be optimistic that Nunn could prove his worth in Los Angeles.
Nunn signed a two-year, $10.3 million contract with the Lakers in August of last year.
The deal was branded by pundits as a bargain signing with Nunn seen as a key rotational piece.
Given that the Lakers had their share of injuries involving LeBron James and Anthony Davis, a healthy Nunn could have somehow helped.
The decision comes at a time when the Lakers are trying to pick up the pieces.
They have parted ways with Frank Vogel, meaning a new head coach will be named in the coming weeks.
There is also the case of Russell Westbrook. Had Nunn played, he would have likely played backup to the 2017 NBA MVP.
But given the woeful showing of the 33-year-old guard, Nunn could have stepped up and provided a better performance.
For the 2022-23 campaign, the fate of Westbrook remains unknown.
Should the nine-time All-Star end up leaving Hollywood, Nunn could be tasked to fill in a bigger role with the Lakers next season.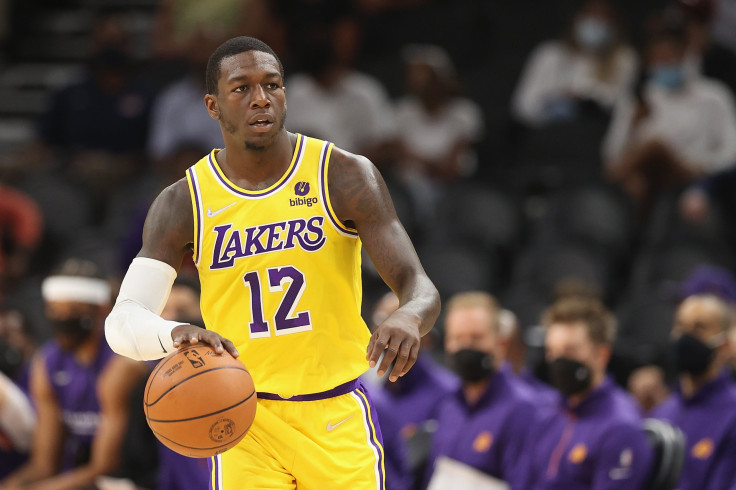 © Copyright IBTimes 2023. All rights reserved.