Kenya Fears More Starvation Cult Victims As Search Resumes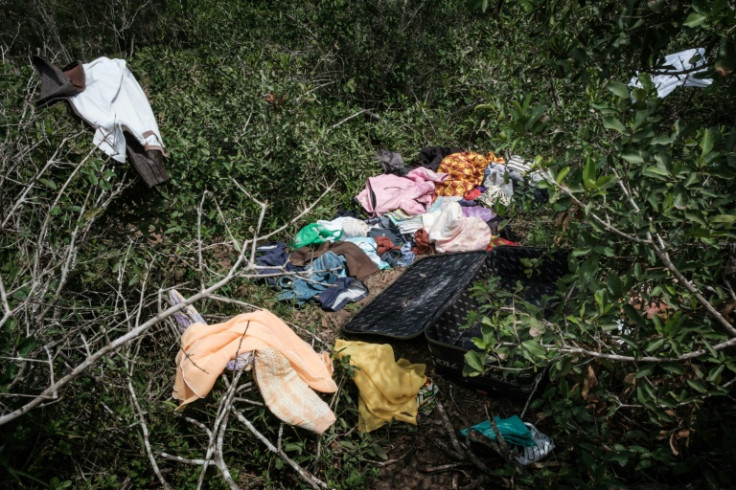 Fears were growing in Kenya on Tuesday that there could be more victims of a starvation cult as investigators resumed their searches after finding dozens of corpses in mass graves.
Police have spent days scouring the Shakahola forest near the coastal town of Malindi after receiving a tip-off about a cult led by Paul Mackenzie Nthenge, who urged his followers to starve to death in order to find God.
Police sources told AFP late Monday that the death toll was now 73, with a number of people rescued and taken to hospital.
The grim discovery has sent shockwaves through the country, prompting President William Ruto to pledge a crackdown on "unacceptable" religious movements amid fears that the toll is set to climb higher.
"We believe there are more," Inspector General of Police Japhet Koome told reporters on Monday.
It is believed some followers of the Good News International Church could still be hiding in the bush around Shakahola and at risk of death if not quickly found.
Hussein Khalid, executive director of the rights group Haki Africa that tipped off the police, urged the authorities to send more rescuers to scour the 325-hectare (800-acre) area of woodland for survivors.
"Each day that passes by there is very high possibility that more are dying," he told AFP.
"The horror that we have seen over the last four days is traumatising. Nothing prepares you for shallow mass graves of children."
Investigators said they found bodies squeezed into shallow pits -- with up to six people inside one grave -- while others were simply left outside on the ground.
Interior Minister Kithure Kindiki has announced plans to visit the site on Tuesday, while Ruto has vowed to take action against rogue pastors like Nthenge "who want to use religion to advance weird, unacceptable ideology", comparing them to terrorists.
As the Kenyan authorities try to uncover the true scale of what is being dubbed the "Shakahola Forest Massacre", questions have emerged about how the cult was able to operate undetected despite Nthenge attracting police attention six years ago.
The televangelist was arrested in 2017 on charges of "radicalisation" after urging families not to send their children to school, saying education was not recognised by the Bible.
He was arrested again last month, according to local media, after two children starved to death in the custody of their parents.
He was released on bail of 100,000 Kenyan shillings ($700) before surrendering to police following the Shakahola raid.
The case is due to be heard on May 2.
The Kenya Red Cross said 212 people had been reported missing to its support staff in Malindi, out of which two were reunited with their families.
The case has prompted calls for tighter control of fringe denominations in a country with a troubling history of self-declared pastors and cults that have dabbled in criminality.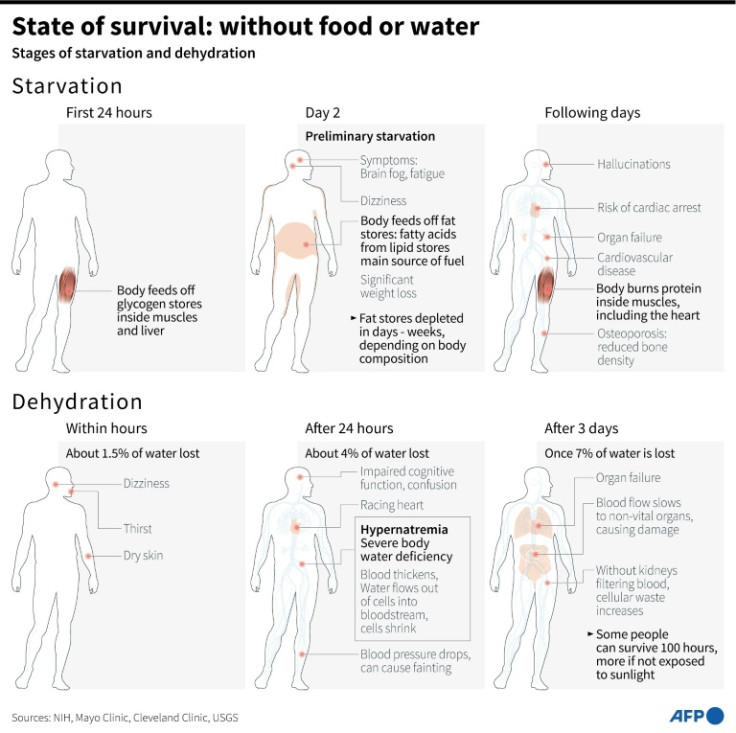 © Copyright AFP 2023. All rights reserved.