Kenya Ivory Burn Controversy: Why Botswana Boycotted The Historic Conservation Event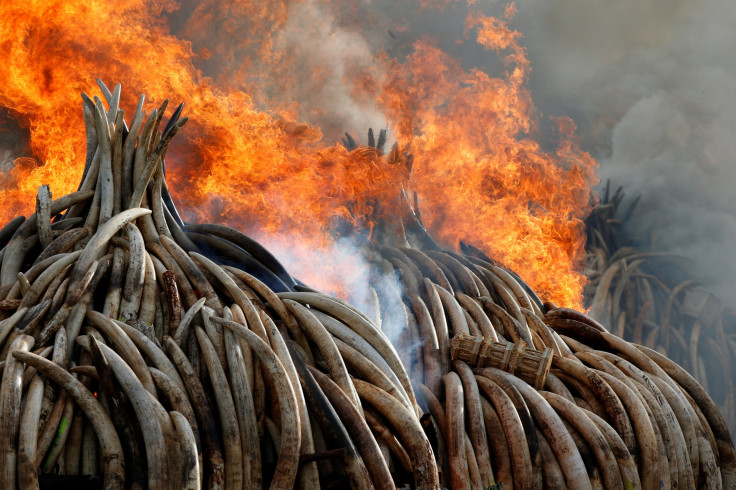 The Kenyan government set fire to 105 tons of ivory and 1.35 tons of rhino horn in the largest-ever destruction of its kind Saturday in Nairobi National Park. A number of African leaders, conservation bigwigs, business moguls and even Hollywood celebrities attended the star-studded event. Kenyan President Uhuru Kenyatta, who lit the 11 towering pyres, said he intended to send a message that the East African nation does not tolerate wildlife poaching.
"Ivory belongs to our elephants. There will not be a market in it," Kenyatta said Saturday, as he called for a complete ban on any form of trade in ivory.
While most countries and conservationists praised Kenya's move, the historic burn was controversial for others. The government of Botswana boycotted it altogether.
"For us, burning an elephant's tusks is like putting the final nail in the coffin of a once magnificent animal," Tshekedi Khama, Botswana's environment minister, wrote in a recent op-ed in Britain's Independent newspaper. "We believe we should preserve and protect whatever remains of these creatures as a reminder of how mankind's greed leads to the extinction of our planet's flora and fauna. We cannot burn the shame associated with this and hope it will disappear in smoke."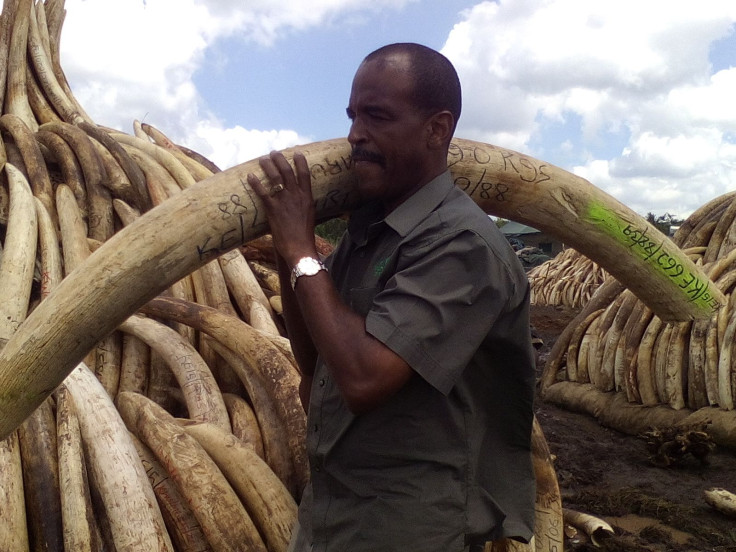 Representatives from Botswana attended the Giant's Club Summit in the central Kenyan town of Nanyuki to address Africa's elephant-poaching crisis Friday and Saturday, but explicitly chose not to particiapte in the ivory burn event that followed. The southern African nation is home to the continent's largest elephant population, and government officials there say the burning of ivory downplays the seriousness of trading as it sends the message that ivory is worthless.
"In Botswana, we do not destroy ivory because we have told communities that there is value in conserving elephants for eco-tourism and emphasizing that the value of a live elephant should be upheld at all costs," Khama wrote in the op-ed. "Burning ivory would demonstrate to them that the animal has no value. We prefer not to burn elephant tusks or rhino horns or any other wildlife product which can be used to show to the wider world the value of nature and the importance of conservation."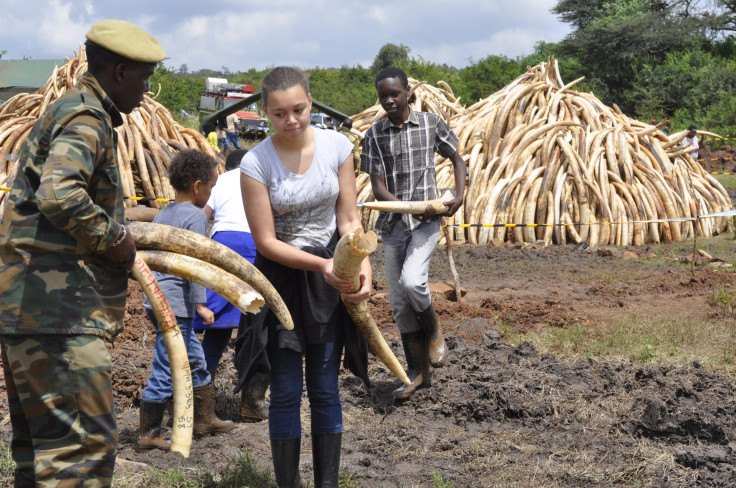 This is not the first time Kenya has destroyed elephant tusks. It became the first country to ever torch ivory in 1989, when former President Daniel arap Moi set illegal stocks on fire. Since then, some African nations have destroyed about 150 tons of ivory. Yet, some 20,000 elephants are still killed each year across the continent.
Ivory, of course, does not burn easily. Kenyan wildlife officials had to douse the pyres, which represented 8,500 dead elephants and 343 slaughtered rhinos, in 40,000 liters of fuel to ensure the animal parts disintegrated. The massive flames are expected to burn for the next several days.
Mike Norton-Griffiths, a Nairobi-based consultant on the economics of conservation, said Saturday's historic burn was "wishful thinking, almost risky behavior" on Kenya's part.
"We have no evidence that previous burns had any impact on prices or common behavior," he recently told the Financial Times.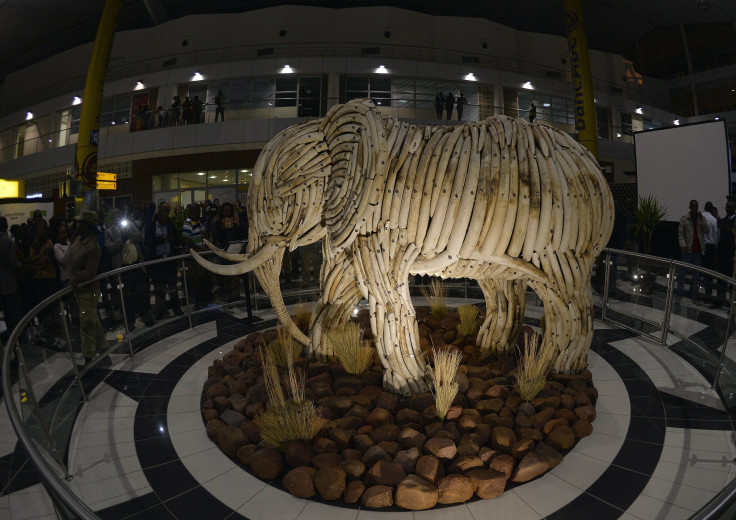 Others have argued that Kenya should have sold off the illicit wildlife stockpiles, worth more than $172 million, to raise money for anti-poaching efforts. But Kenya's president fiercely disagreed.
"For us, ivory is worthless unless it is on an elephant. I will rather wait for the judgement of the future generations who I am sure will appreciate the action we have taken," Kenyatta said Saturday at the ivory burn.
Rather than destroy the animal parts, Botswana has used some of its recovered ivory for public artwork to memorialize the dead mammals and spread awareness. In 2014, the government unveiled a spectacular elephant sculpture made from ivory at Sir Seretse Khama International Airport in the capital Gaborone.
"It serves as a reminder to people who pass through this building each day that conservation of this iconic species is our collective responsibility," Khama wrote in the op-ed. "We are saying that one live elephant is worth so much more than all the art made of ivory. The statue is a lasting memorial to raise local, national and global awareness of the devastating impact of illegal ivory and the determination of Botswana and the global community to put an end to it."
© Copyright IBTimes 2023. All rights reserved.