Kenya Military Kills 100 Al-Shabab Terrorists In Wake Of Deadly Bus Attack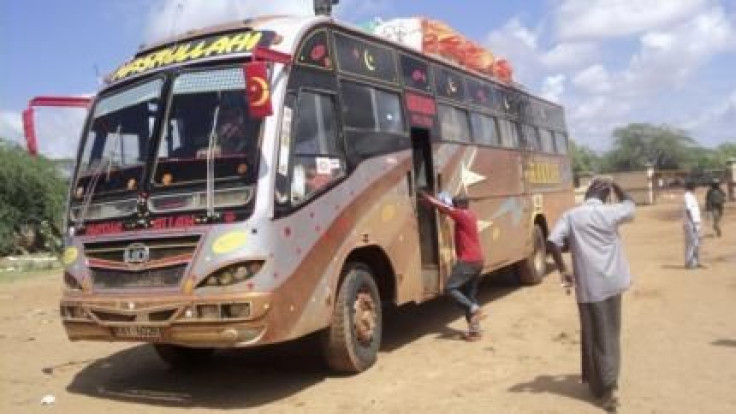 Kenyan officials said Sunday more than 100 al-Shabaab militants have been killed and their camp in Somalia destroyed in the wake of the execution of 28 hijacked bus riders who were unable to recite a passage from the Quran. Deputy President William Ruto said the Islamist terrorists were pursued into Somalia following the deaths of 19 men and nine women, 17 of them teachers, outside the town of Mandera, near Kenya's northern border with Somalia.
"Two successful operations were carried out against the perpetrators of these murderous executions across the border. Our retaliatory action left in its trail more than 100 fatalities," Ruto said during a news conference in Nairobi, Reuters reported. "Our message to them is clear: You may sneak and attack innocent civilians. But for any attack on Kenya and its people, we shall pursue you wherever you go."
Sixty people were aboard the bus when it was hijacked en route to Nairobi. One survivor told the Daily Nation the attackers "roughed … up" the bus driver and conductor before taking control of the vehicle and joining up with allies.
"They asked how many times I pray in a day, asked me to recite a Quran verse and how one greeted one in the Islamic way. If one failed to answer these questions, then you'd be asked to lie on a muddy patch of the road facing down," the survivor, who asked not to be identified, told the newspaper.
Mandera County Police Cmdr. Noah Mwivanda said six men attempted to flag down the bus at Omar Jillo Village at about 5 a.m., but the driver attempted to speed off "only to notice three more standing in the middle of the road holding bazookas."
Mwivanda said the victims were shot in the back of the head and died on the spot. A teacher, who was covered in someone else's blood, escaped by playing dead.
"They blew their heads off just like that," a passenger who passed the faith test said. He said the terrorists were dressed in military fatigues and fired into the air to celebrate the attack.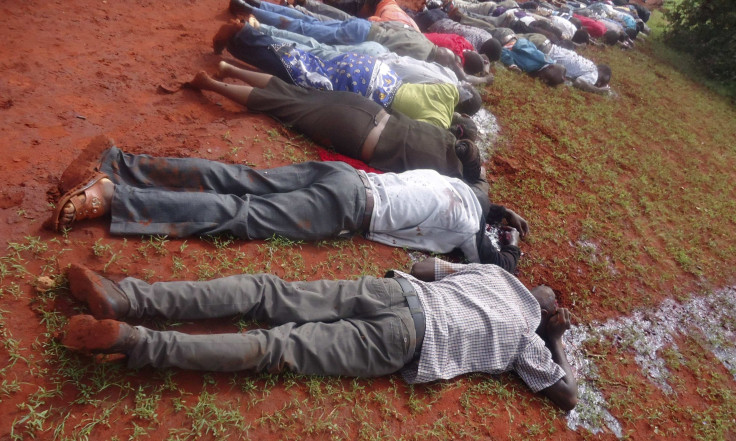 Secretary-General Adan Wachu of the Supreme Council of Kenya Muslims condemned the attack, saying it "was not conducted by Muslims. They were conducted by criminals. Islam does not advocate for the killing of innocent people."
Kenyan President Uhuru Kenyatta in an interview with the BBC Saturday called the bus attack a "heinous crime" and said it was designed to "create conflict between Muslims and non-Muslims. The aim is to create a religious war, religious strife in Kenya."
© Copyright IBTimes 2022. All rights reserved.
FOLLOW MORE IBT NEWS ON THE BELOW CHANNELS