Kenyan Gay Couple Evicted, Told To 'Wait For Your Obama' As Tensions Rise Over US President's Visit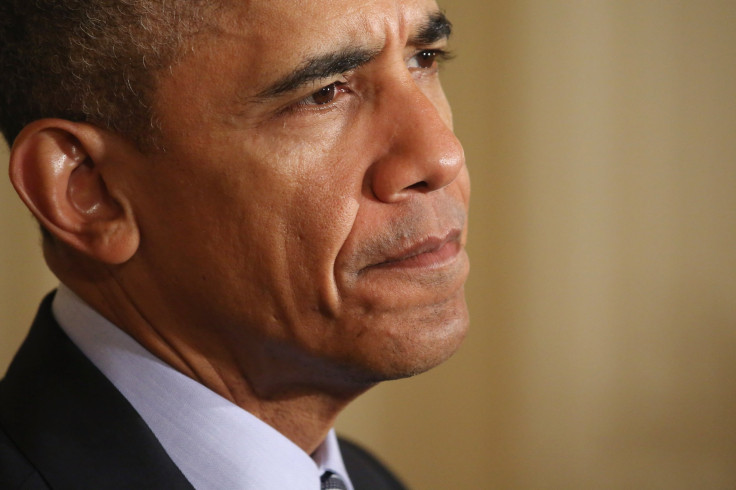 A Kenyan gay couple was evicted from their home in Nairobi because of their sexual orientation and told by the landlord to "go wait for your Obama," as tensions rise over U.S. President Barack Obama's upcoming visit to the African nation this month. Peter, 26, and John, 29, had told their landlord and neighbors they were living together as friends to save money. But rumors spread that they were actually a homosexual couple and the two were forced from their home on Friday, where they had been living for the past two years, a Kenyan LGBT activist told Gay Star News on Wednesday.
"There have been more beatings, evictions and attacks when public discourse focuses on the community. It gets heightened and it will only increase momentum as Obama's visit gets closer," said Denis Nzioka, who last year launched the website Watetezi, which tracks human rights injustices against the LGBT community in Kenya.
Following the U.S. Supreme Court's historic ruling that legalized same-sex marriage nationwide last month, Kenyan leaders have warned Obama not to bring his "gay agenda" with him during his visit. The Obama administration, which lauded the court decision, has said the president won't back off LGBT rights.
"When the president travels around the world, he does not hesitate to raise concerns about human rights," White House Press Secretary Josh Earnest told the press ahead of Obama's trip. "I am confident that the president will not hesitate to make clear that the protection of basic fundamental human rights in Kenya is also a priority and consistent that we hold dear here in the United States of America."
Nzioka said the U.S. president's visit to Kenya is not to solely promote gay marriage, which would surely anger Kenyans and could threaten the lives of the LGBT community in the country. "From his White House statement, I expect he'll speak on broader issues of human rights and in that might come respect for sexual orientation. How he frames that is Obama's job. He won't promote same-sex marriage, I'm sure," he told Gay Star News on Wednesday. "If he does get very specific about LGBT human rights issues, people would be very angry that he's coming here to promote gays. They'll say they need U.S. aid, not gays."
© Copyright IBTimes 2023. All rights reserved.