Kenyan Upscale Shopping Mall Terror Attack: Were Indians Targeted?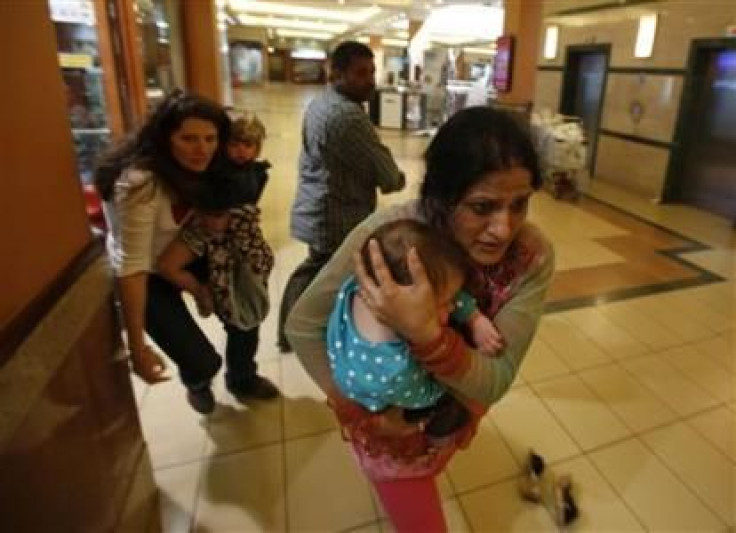 The recent four-day terror attack/siege at an upscale shopping mall in Nairobi, Kenya, by Al-Shabaab-allied gunmen impacted the country's small, but vibrant, East Indian community.
At least six (perhaps many more) of the estimated 72 people who died at the Westgate shopping mall were of Indian descent, principally Gujaratis, part of a community that has lived in East Africa for more than a century.
The Indo-Asian News Service reported that some members of the local and international Gujarati business communities are demanding improved security in public venues in Kenya.
"The Kenyan government should look after the safety of our people and let them do business harmoniously," said Avi Sabavala, president of the Vadodara Chamber of Commerce and Industry in Gujarat, India.
"Our people are resilient. This attack may have [some] impact on [the] Gujarati business community in the short term, but I do hope that the Kenyan government will try to instill confidence among the Gujaratis again."
In fact, the Westgate Mall was built by Lakshman Raghavani, a Gujarati construction tycoon who runs Lakshmanbhai and Co. in Kenya.
"The Westgate Mall was a hub for the Indian community," Manmit Jabbal, an Indian architect who designed parts of the Mall, told The Hindu newspaper. "Almost 25,000 people visit the mall over weekends. ... We end up visiting it three times a week"
The Times of India reported that about 70 of the 300 or so stores in the mall are owned by Gujaratis.
Moreover, many of the peoples injured in the mass shooting were sent to hospitals founded by Indians -- the M.P. Shah and Aga Khan hospitals.
On the whole, between 70,000 and 100,000 people of Indian origin -- constituting less than 1 percent of the population -- live in Kenya. Despite their very small numbers, Indians play a key role in the nation's economy.
The Ministry of Overseas Indian Affairs estimates that Indians control between 30 and35 percent of the total economy of Kenya -- an extraordinary figure.
In addition, reflecting how well established the Indian community is, there are about 15 Swaminarayan temples across Kenya (many Gujarati Hindus are followers of the Swaminarayan sect of Hinduism).
Thus, a major terror attack like Westgate (which apparently had nothing remotely to do with India or Gujarat) still may make some local Indians very nervous about doing business in the country.
One prominent Gujarati businessmen claimed that many Gujaratis have returned to India from East Africa in recent years due to growing instability in the region.
"The Gujarati community is not feeling safe over there [in Kenya]," said Kamlesh Vithlani of Vithlani Enterprises, a Gujarati manufacturing firm. "They are not feeling secure … [The] Kenyan government should make them more secure."
The Economic Times reported that officials in India fear that Indian people and Indian assets in Africa could become the targets of terrorism in connection with rise of extremism on the continent.
However, Indian economist and one-time chief consultant in the Indian finance ministry Ashok Desai told IANS news agency that he doesn't think the tragedy at Westgate will damage Gujarati business interests in Kenya longer term.
"From the business point of view they [Gujarati and Indian businessmen in Africa] have not put all their eggs in one basket, but have actually diverted their money and diversified to places like the U.S.," Desai said.
"The Indian businesses in Nairobi are really big and innovative."
Referring to the long-time domination of the East African economy by Indians prior to decolonization, Desai added that "Gujarati business in East Africa functioned in a kind of compromise in these countries, by paying off local politicians on the one hand, and shifting wealth to areas like Britain and the U.S."
Historian Makrand Mehta once explained: "Gujarati businessmen, ranging from … middlemen to industrialists have played an important role in the economic development of East Africa. As creative emigrants and an inner gift for innovation and entrepreneurship, they were involved in every facet of commercial life."
But the Indians' economic success and disproportionate influence in places like Kenya, Uganda, Tanzania and elsewhere often triggered resentment among local Africans -- most spectacularly, Indians were ordered expelled by Ugandan President Idi Amin in the 1970s.
© Copyright IBTimes 2023. All rights reserved.