Kevin Durant Free Agency: New York Knicks Hold Key With Assistant Coach
New York Knicks assistant coach Royal Ivey could play a huge role in convincing Kevin Durant to leave the Golden State Warriors next year.
Durant can become an unrestricted free agent next year should he decline his player option, and rumors and speculations state he's ready to leave the Bay Area in search of a new challenge with the Knicks being a potential destination.
According to ESPN's Chris B. Haynes, New York have a good shot of landing the 30-year-old as well due to a number of factors.
"I will say this. New York Knicks have a very good shot at luring KD away from the Bay Area," Haynes said earlier this month. "The reason I say that is his business partner Rich Kleiman is based in New York, huge Knicks fan. Their business is located and based in New York. KD's dad is a big Knicks fan."
"The same allure that LeBron had towards the Los Angeles Lakers, just the building, the culture, is the same thing, same way I know that KD feels about the Knicks," he added.
However, Haynes did not mention Ivey as a possible factor. The 36-year-old used to be teammates with Durant during their time at the Oklahoma City Thunder and are said to be extremely close.
Durant is the godfather of Ivey's daughter and is said to trust the now-assistant coach more than his own brother, according to Ron Naclerio, coach at Cardozo High School where Ivey attended.
"Kevin looked up to Royal," Naclerio told the New York Post. "They hit it off really well. Over the summer, Royal was close to [Texas product] T.J. Ford and they'd both go there to play during the summer to play pickup with Kevin and the Texas guys."
Once Ivey hung up his boots in 2014, he became the assistant coach of OKC Blue, the franchise's G-League team. Durant, though, would leave the Thunder for the Warriors two years later, and Ivey was put in an uncomfortable situation before the move was official.
"Royal was nervous and felt weird about it," Naclerio explained. "The team knew the relationship and gave him carte blanche to do what needed to be done to keep Kevin."
"Royal realized he's got a bit of a headache. He's Kevin's friend and wanted to do right for a friend. But he's also an employee of the Thunder. He's got to do right by them. He was like, 'Oh my God.' Sometimes you get stuck behind a rock and a hard place."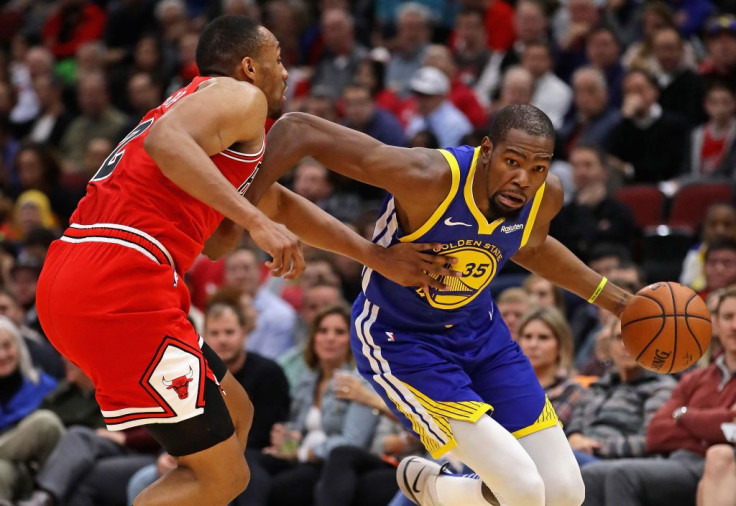 However, Naclerio is certain Ivey will try to convince Durant to join New York next year and help them win a first championship since 1973.
"I know Royal will go out of his way to try to convince Kevin," Naclerio added. "To stay in Golden State, you'll win an NBA championship, but that window will close. Unless you do something great away from Golden State, there's always people who will say they should put an asterisk by his name. But if you do it in New York, forget about it. Royal is smart enough to do that."
"Kevin being in a big market now, he's not going to LA. He wants a big market, and knowing this could be the last contract, New York's got to be on the list. Kevin feels comfortable around Royal," he said.
It must be noted that if this is Durant's last contract, the Knicks can offer him a max contract next summer starting at $38.15 million if they free up enough cap space. The Warriors, however, will obtain Durant's Bird rights after this season, allowing them to offer him a five-year, supermax deal worth $219 million.
© Copyright IBTimes 2023. All rights reserved.