Kevin Durant's Legacy Hurt By Joining The Warriors, Walt Frazier Says
Kevin Durant is never going to be able to leave behind the criticism he receives for ditching the Oklahoma City Thunder to join the Golden State Warriors in 2016.
The small forward decided to leave the Thunder after nine seasons to join the title winning Warriors in 2016. It was the timing of the move that was mainly criticized as he did it just after the latter had beaten his former employers in the Western Conference Finals.
The Warriors faithful are unlikely to complain as they got one of the best players of this era and Durant is also unlikely to lose too much sleep as he has proven himself to be a worthy addition after playing a key role in their back-to-back title triumphs in 2017 and 2018.
The forward was also crowned the NBA Finals MVP on both occasions making a strong case against him being blamed for joining the Stephen Curry bandwagon. However, New York Knicks legend Walt "Clyde" Frazier believes Durant has diluted his legacy by joining a team that did not need his services.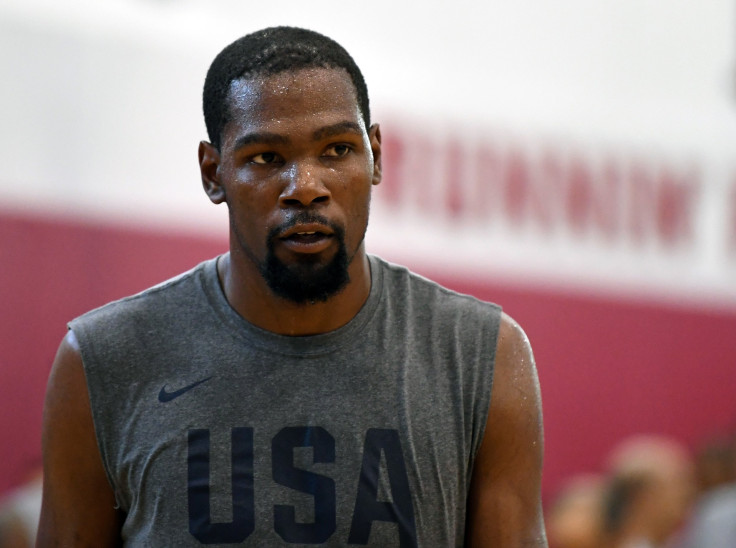 He believes the Warriors forward would have gone down as one of the true greats in NBA history and even probably ahead of the great LeBron James if he had stayed with the Thunder and won a title with them.
"Durant, as great a player he is, I would still hold back [giving him credit] because he joined a team that really didn't need him," Frazier told SiriusXM NBA Radio on Tuesday, as quoted on the New York Post. "He's right there with LeBron, probably would've surpassed LeBron as the best player in the game soon, but for him doing that I still don't give him the full credit that he probably would've deserved if he stayed in OKC and won a title with that team."
Durant is considered by many as one of the greatest scorers in the history of the sport, but Frazier said that there will always be an "asterisk" against his name because of him choosing to join the title winning bandwagon.
The Knicks legend said he would have never done what Durant did as he prefers to beat his main rivals rather than join them.
"He's going to be down the list for me because of that. There will be an asterisk next to his name," Frazier said. "It's not something I would've done, I would've never joined [Jerry] West, [Bill] Russell or [Wilt] Chamberlain. I wanted to kick their butts."
Durant's future with the Bay Area team, meanwhile, is also a constant topic of discussion after he again signed a two-year deal earlier this summer. He can opt out of his contract and enter free agency again in 2019 and he has been linked with a move to the Knicks.
© Copyright IBTimes 2023. All rights reserved.