Kevin Garnett To Start At PF For Timberwolves: Flip Saunders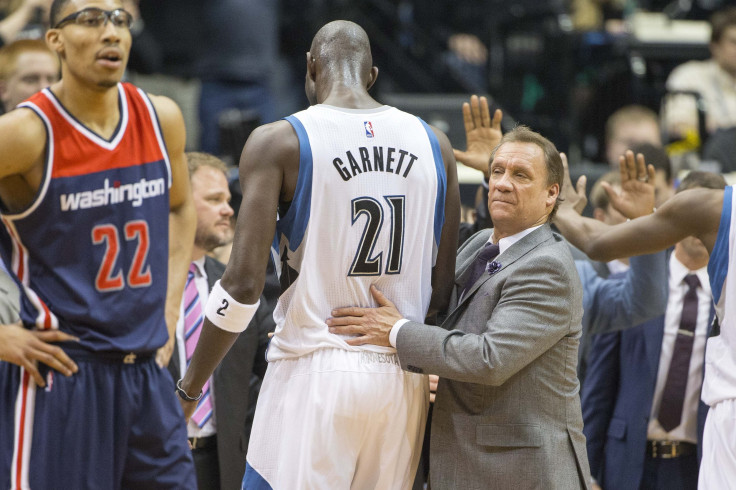 At the tender age of 39, Kevin Garnett is set to start at the power forward position in the next NBA season for the Minnesota Timberwolves, according to head coach Flip Saunders. The veteran mentor says he has no problem giving the 20-year veteran the starting four spot over the young guys in the team.
"He's gonna start. That's who he is. KG is a starter. He's the best power forward on our team, actually. No one rebounds better. He's the best help defender. No one communicates better. He knows the offense, and he can pass it," Saunders declared via Grantland.
If KG indeed starts as Saunders declares, young forwards like Adreian Payne, Anthony Bennett and Nemanja Bjelica will battle for the backup PF spot. Garnett, who was drafted by the Timberwolves as the fifth overall pick in the 1995 draft, played for Minnesota from 1995 to 2007 before being traded to the Boston Celtics in 2007. He had a short stop with the Brooklyn Nets before being traded back to Minnesota last season.
Garnett had career lows in Brooklyn but is seen as a valuable commodity around the league, owing to defensive intensity and leadership, on and off the court. In 47 games in the 2014-2015 season, the power forward averaged 7.2 points and 6.0 rebounds per game in limited action or just around 19.9 minutes per game.
© Copyright IBTimes 2023. All rights reserved.