Keystone XL Developer TransCanada Corporation Applies To Build Even Larger Pipeline Across Canada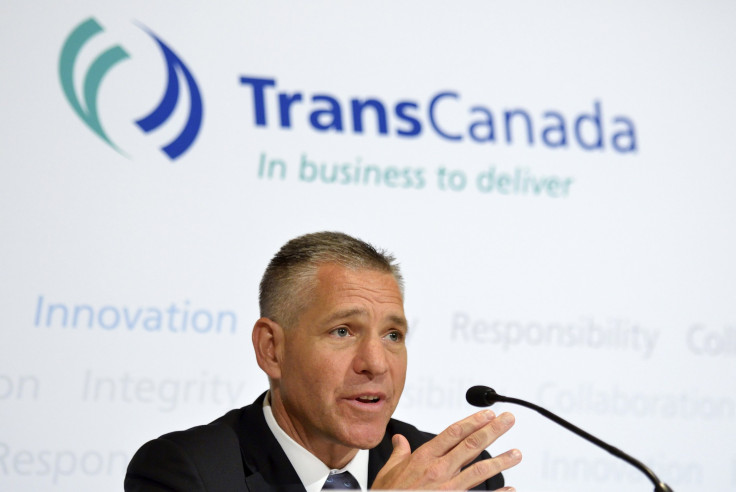 With its controversial Keystone XL pipeline project no closer to getting built, TransCanada Corporation is advancing plans for a separate route with fewer political roadblocks. The Canadian energy firm on Thursday said it filed a formal application for its proposed Energy East pipeline project, which would ferry oil across Canada from the western tar sands patch to Atlantic Coast refineries.
The $12 billion project would serve as an alternative to the Canada-to-Texas Keystone XL. TransCanada has been waiting for six years to receive a construction permit from U.S. President Barack Obama, who has a final say because the pipeline crosses international borders. Since the Energy East project stays within Canadian borders, it doesn't need Obama's approval.
The application to Canada's National Energy Board "is a significant milestone in a multistep process to construct and operate the pipeline and its facilities," TransCanada President and CEO Russ Girling said at a morning press conference in Toronto. "At over 30,000 pages, this document is one of the most extensive regulatory applications developed in our history."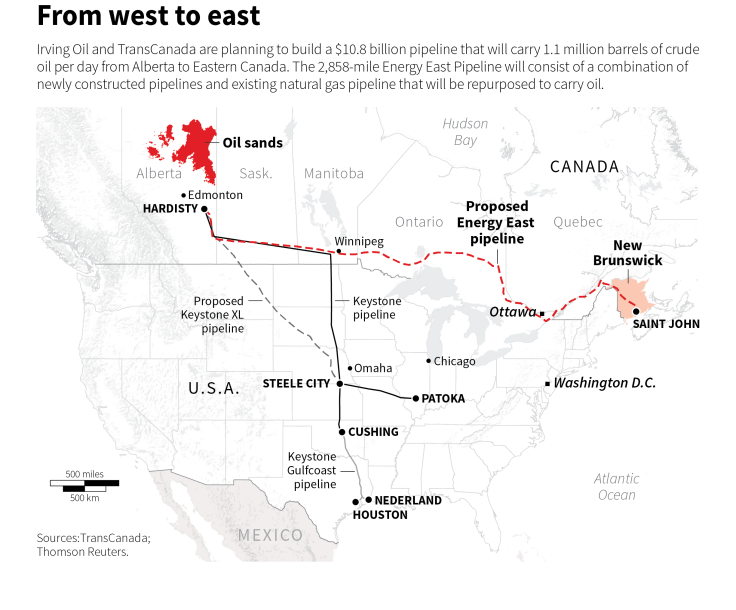 Proponents of TransCanada's projects say that the tar sands region in the Alberta and Saskatchewan provinces desperately need new pipeline infrastructure. As development is ramping up, oil companies are struggling to get their crude to foreign markets, which is depressing the price that developers can fetch. Norwegian oil giant Statoil, Royal Dutch Shell PLC and France's Total SA have all recently halted projects in the region in part because of the lack of pipelines.
When completed, the Energy East pipeline would send 1.1 million barrels per day over 2,900 miles to refineries in Montreal, Quebec, and Saint John, New Brunswick. The Keystone XL, by comparison, would run about 1,700 miles from Canada to the U.S. Gulf Coast and carry around 830,000 barrels of heavy crude per day.
The Keystone XL pipeline's southern leg, which stretches nearly 490 miles from Oklahoma to Texas, is already up and running because it didn't require a presidential permit to build. The remaining 1,200 miles of the pipeline, however, remain stuck in limbo. Ongoing legal disputes in Nebraska and South Dakota could push a final decision on that segment back until 2015.
Both the Keystone XL and Energy East pipeline projects face significant opposition from environmental groups and landowner activists, who say the pipelines would exacerbate greenhouse gas emissions by allowing the Canadian oil industry to flourish and would put broad swaths of Canada and the United States at risk of toxic oil spills.
© Copyright IBTimes 2023. All rights reserved.