Keystone XL Pipeline Dead? What Canada's New Liberal Government Means For Stalled Oil Project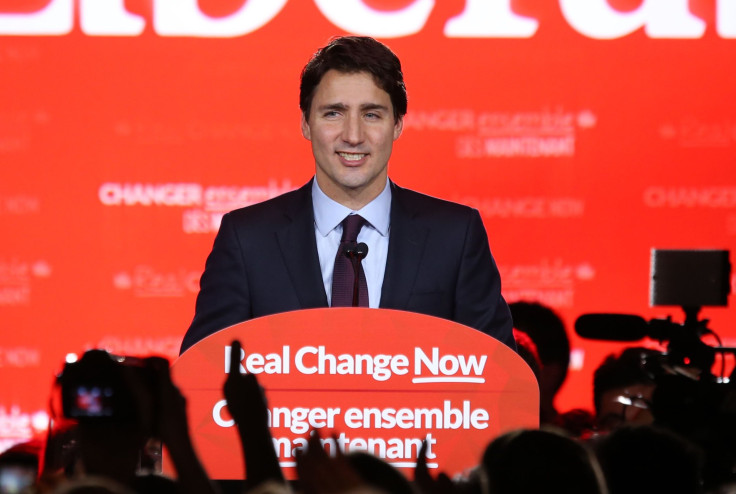 Canada's Prime Minister-designate Justin Trudeau is being hailed as someone who can change the country's direction on environmental issues, which could spell trouble for supporters of the long-stalled Keystone XL pipeline. Although Trudeau's Liberal Party supports the Keystone project, it wants more environmental oversight and has other priorities that might allow U.S. President Barack Obama to take control of the pipeline's future.
"There is an opportunity for this Liberal majority to press a reset button and move forward on a more responsible path," Anthony Swift, director of the Natural Resources Defense Council's Canada program, said.
After a decade of rule by Stephen Harper of the Conservative Party, environmentalists in Canada are largely excited by the Liberal Party's victory Monday night in the nation's closely watched elections. The Liberals have promised to reject the Northern Gateway Pipeline project in British Columbia, which faces strong opposition from local residents over environmental concerns, and to reform the regulatory processes that govern the approval of future pipelines and those currently in the works. Trudeau has talked about reducing carbon emissions -- something Harper rarely did -- and has said he will attend a global climate summit in Paris this winter. Liberals have also promised to review environmental laws that were weakened under Harper's government, with the goal of reinstating portions of the laws that were removed.
Trudeau, however, does have a history with Keystone XL. He traveled to Washington in 2013 to support legislation that would have approved the pipeline, and his campaign co-manager David Gagnier stepped down last week after it came out that he had written a letter to TransCanada, the company behind the Keystone XL pipeline, to give officials lobbying advice.
Still, some environmentalists who like Trudeau's other policies hope he will change his mind about supporting Keystone XL. Trudeau said during his campaign that he hoped to have a better relationship with the president than Harper did, and this focus on playing nice could mark the death of the Keystone XL pipeline.
"We still expect an imminent rejection of Keystone XL by the U.S. president. I don't think our new government would have too strong a reaction around the rejection," said Adam Scott, climate and energy program manager for Environmental Defence Canada, an environmental action organization. "The Liberals did have some soft support for the pipeline in their platform, but that's typically standard of most politicians in Canada because people want to support the oil industries."
The Keystone pipeline would transport 830,000 barrels per day of diluted bitumen from Alberta, Canada, to U.S. oil refineries. Proponents of Keystone XL have said it would create thousands of jobs and provide energy security, while environmentalists are concerned that mining the tar sands requires a significant amount of energy and say the project would increase greenhouse gas emissions.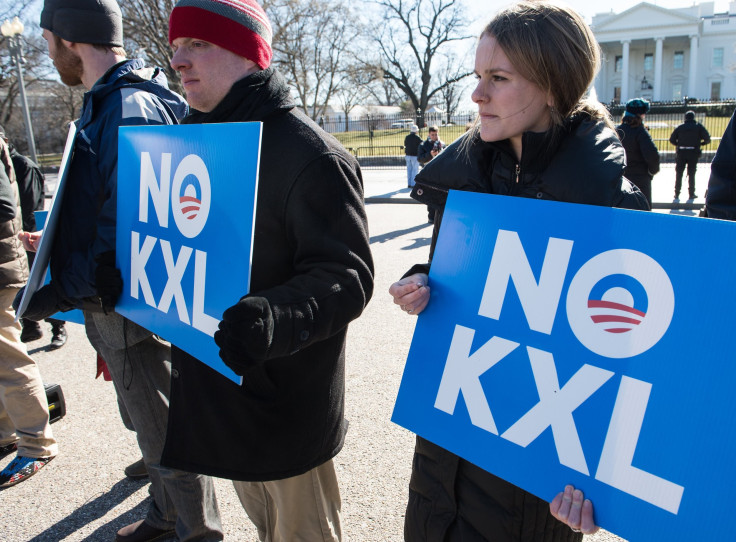 Harper has been a strong proponent of the Keystone XL pipeline and was known for ignoring environmental efforts during his tenure. He said he would not "take no for an answer" from Obama on Keystone XL, and the tension was said to have hurt U.S.-Canada relations.
There have been signs for years that Obama is lukewarm at best on Keystone XL, and in recent months, many have expected the president to reject the pipeline any day. In 2013, he said he did not want the project to increase greenhouse gas emissions, the Los Angeles Times reported, and this year, the U.S. Environmental Protection Agency told the U.S. State Department that Keystone XL could lead to more greenhouse gases and that tar sands transported through the pipeline would represent "a significant increase in greenhouse gas emissions" over traditional crude oil.
U.S. Secretary of State John Kerry said Tuesday that the U.S. will make a decision on the pipeline independent of Canada. "The decision on Keystone is being based on the merits and on the countervailing balance of all the input that has come from a very exhaustive agency review," he said at a forum on climate and clean energy in Washington. "It'll get done in its appropriate moment, but I would like to see it done as fast as possible."
While many Canadian politicians support Keystone, that support is split along ideological lines in the U.S. Republicans strongly favor building the pipeline as a way to secure national energy resources, while the leading Democratic presidential candidates, Hillary Clinton and Sen. Bernie Sanders, have come out against it.
Generally, Canadians are less opposed to the Keystone XL project than those in the U.S. because in Canada, it would go through more industrialized areas than it would in the States. For example, TransCanada has had trouble with a Nebraska state law it wanted to use to take property by eminent domain. The company decided last month to apply for a permit through a different process with the Nebraska Public Service Commission.
For those in Canada who have long opposed the pipeline project, however, Trudeau's openness to considering new environmental policy ideas is a sign of a broader change in Canada's environmental future.
"The policies in the Liberal Party are vastly different from Stephen Harper," said Kate Neville, an assistant professor of political science who focuses on environmental policy at the University of Toronto. "If Liberals are true to their word in working across party lines, we could see major improvement."
© Copyright IBTimes 2023. All rights reserved.
FOLLOW MORE IBT NEWS ON THE BELOW CHANNELS