Keystone XL Pipeline: Former Obama National Security Adviser Tom Donilon Recommends Approval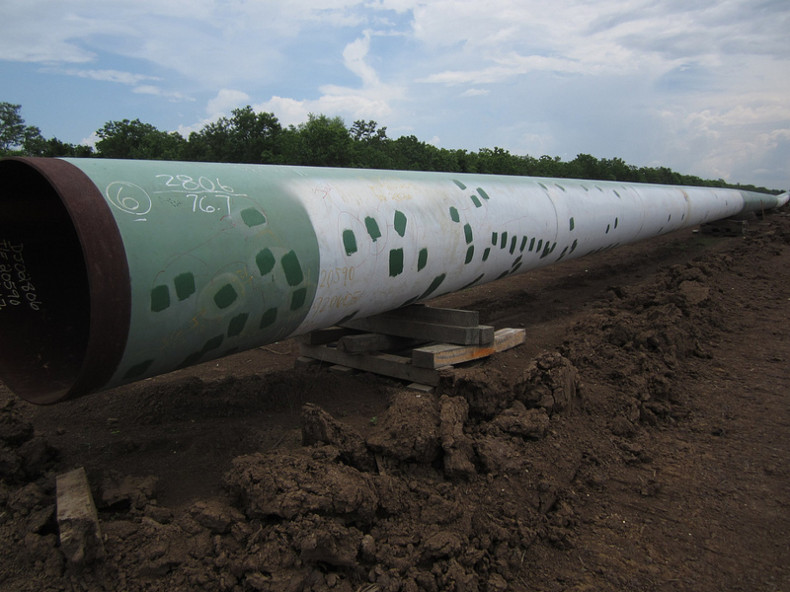 As President Barack Obama nears a decision over the controversial Keystone XL pipeline a former top aide called on the Commander in Chief to approve the project.
Former national security advisor Tom Donilon, who Obama said "shaped every single national security policy of my presidency," was asked during a Q&A at a roundtable discussion at the Aspen Institute Tuesday, if he would recommend the approval of the pipeline. "I would," he replied
Donilon suggested that more crude available on the market would give the U.S. more leverage and the ability to hedge against any potential supply disruptions abroad.
In fact when formulating a policy on Iran over its nuclear program in Obama's first term, Donilon and others had major concerns over how sanctions on Iran could impact oil prices and the U.S. economy.
However the fact that the U.S. has surpassed Saudi Arabia and Russia as the world's largest oil producer swayed the administration's decision to continue sanctions, Donilon said.
"Our ability to produce and increase our production by over a million barrels a day was pretty critical to that decision," Donilon said.
Energy security experts suggest that if approved the Keystone XL pipeline would help give the U.S. leverage to hedge against any disruption in oil supplies, as more crude would be available in the domestic market.
"The US energy future provides us tremendous room for maneuver and indeed I am not so sure we could have pulled off the sanctions we pulled in Iran absent the increased US energy production," Donilon said.
If approved the pipeline would bring 830,000 barrels of oil per day from Alberta, Canada, and crude from the northern U.S. to refineries in the southern U.S. Gulf Coast area.
Keystone XL has been delayed several times and is awaiting a Presidential Permit as it passes the U.S.-Canadian border. Currently he has delegated to the State Department the task of determining whether the project is in the U.S. national interest.