Keystone XL Report Finds Higher Number of Railroad Deaths, Injuries Expected if Obama Rejects Pipeline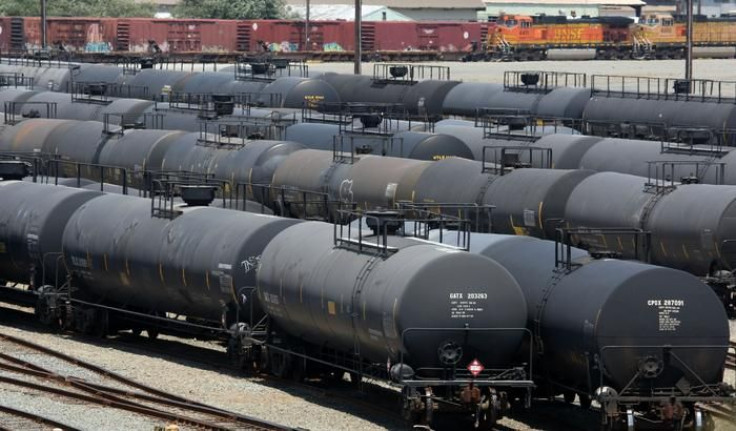 Supporters of the proposed Keystone XL pipeline seized on recent news from the US State Department, which found that transporting Canadian crude oil by railcar is likely to be more dangerous than previously reported.
The department on Friday issued corrections to its earlier impact study of the 1,700-mile-long pipeline. In January, it said that if the Keystone XL wasn't built, then oil companies would instead move their crude by rail—a situation that could contribute to 49 injuries and 6 deaths over 10 years. Now, the State Department estimates that rail transport could lead to 189 injuries and 28 deaths over a decade, Reuters reported.
Officials said the January report mistakenly used a forecast for three months of expected rail accidents, rather than figures for the entire year, Reuters noted.
While the numbers represent an increase, they are significantly lower than those reported by The New York Times on Friday. The newspaper cited the updated report as concluding that rail transport could lead to 2,947 injuries and 434 deaths over a decade. According to McClatchy Washington Bureau, the Times "tied the wrong set of numbers to the no-build scenario."
In any case, the pipeline's backers remained bolstered by the update. Shawn Howard, a spokesman for TransCanada, the pipeline's builder, said the updated report reaffirms what the company has said all along: that pipelines are the "safest, most environmentally responsible" way to move oil to markets, the Times reported.
The finding comes amid a string of recent accidents by oil-carrying railcars. In April, a CSX Corp. train derailed and burst into flames in Virginia, spilling 30,000 gallons into the James River and forcing hundreds of people to evacuate. In December, a small North Dakota city was evacuated after two trains collided and caused several oil tankers to explode and burn. A deadly derailment in Quebec in July 2013 killed 47 people.
In January, Sen. John Hoeven (R-N.D.) said the accidents are increasing the chances that President Obama will approve the Canada-to-Texas pipeline, according to Bloomberg News. The State Department is authorized to approve the pipeline because it crosses international borders, but the president is expected to make the final call.
Environmentalists and other Keystone XL critics disagreed that the department's updated accident figures justify the Keystone XL's approval, and said that the numbers highlight the dangers of developing Canada's tar sands patch in the first place.
"It is only by keeping tar sands in the ground and quickly moving to clean, responsible sources of energy that we can avoid severe harm to America's public health, wildlife habitat and communities," Jim Murphy, senior counsel at the National Wildlife Federation, told the Times.
© Copyright IBTimes 2023. All rights reserved.
FOLLOW MORE IBT NEWS ON THE BELOW CHANNELS