Khabib Nurmagomedov Protege Slams UFC For Newcomer's Immediate Title Shot
KEY POINTS
Islam Makhachev isn't too pleased with the UFC's decision to give Michael Chandler a title shot
Makhachev proposes a different fighter to face Charles Oliveira for the vacant lightweight belt
The Russian fighter is tipped to follow in the footsteps of close friend Khabib Nurmagomedov
A UFC contender will not be pleased with how things are about to play out in the lightweight division.
Following Khabib Nurmagomedov's official retirement, the UFC is now taking baby steps in moving on from the retirement of the Russian mixed martial arts superstar.
The renowned promotion has now booked Charles Oliveira vs. Michael Chandler for the vacant UFC lightweight title at UFC 262 happening on May 15.
However, No. 11-rank UFC lightweight contender Islam Makhachev, who is also a close friend of Nurmagomedov, doesn't think Chandler should be competing for the belt.
For Makhachev, there are other fighters in the division who have proven that they are more deserving of a crack at the title.
"Honestly, I think [Charles] Oliveira deserves it," Makhachev recently told RT Sport. "He's got a good win streak, but I don't agree with [Michael] Chandler being in there."
"He (Chandler) had one UFC fight, and he hasn't been tested," he continued. "That first fight ended quickly. I think Justin Gaethje or Dustin Poirier could've fought for the title. But the UFC always has their own plans."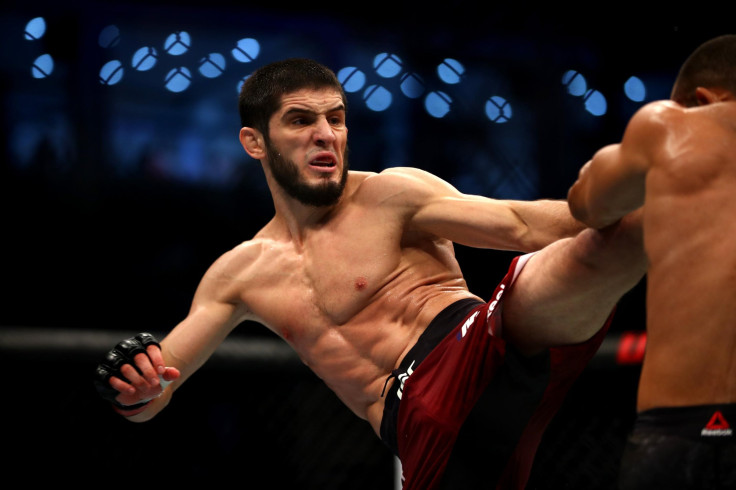 Now that Nurmagomedov is out of the picture, the UFC's current lightweight roster is still one of the organization's most stacked divisions. Hence, this makes it a bit hard to figure out who is truly worthy of a title shot.
As for Makhachev, the future appears to be bright as he is backed by none other than Nurmagomedov himself.
"You could see that this kid was kind of like Khabib [Nurmagomedov], with a little tighter stand-up," former UFC two-division champion Daniel Cormier previously told ESPN of Makhachev. "Today, Khabib will tell you he'll stand and strike with whoever he wants to. Islam [Makhachev] seemed a little more ready to go."
"Straight wrestling, among all of those guys, Islam is the best one," he added. "In straight wrestling, I think he would beat Khabib."
While the comparisons to Nurmagomedov have already raised the eyebrows of many critics, "The Eagle" himself made an even bolder claim about Makhachev.
According to Nurmagomedov, Makhachev's time will come and nobody will be able to eclipse him.
"Now, everybody talks about Dustin [Poirier], Conor [McGregor], [Michael] Chandler, Justin [Gaethje], [Charles] Oliveira. But by the end of the year, it's gonna be changed," the retired pound-for-pound king stated.
"I don't think anyone can beat [Makhachev] right now," the Russian continued. "He will run [the division]. I really believe his era is on the way."
© Copyright IBTimes 2023. All rights reserved.