Kim Dotcom Wants FBI Director James Comey To Be Questioned By New Zealand Police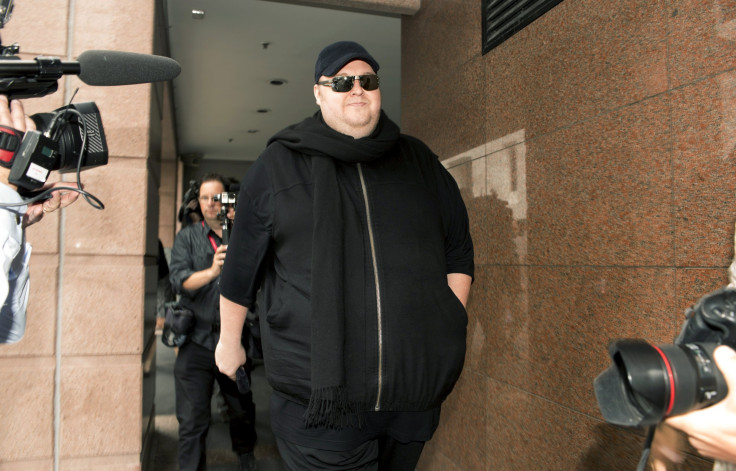 FBI Director James Comey is currently in New Zealand and if Kim Dotcom has his way, Comey could find himself being questioned by the New Zealand police. The internet entrepreneur, who is wanted by the United States on multiple charges including fraud and copyright infringement, filed a complaint with the police Tuesday against the FBI director for what Dotcom called theft of his data by the agency.
The alleged theft happened when the police raided Dotcom's home Jan. 20, 2012, as part of investigations instigated by the U.S. The charges against him are based on the now-defunct website Megaupload that he operated, where users could share content with each other. Some of that content was illegal to share, but according to New Zealand laws, internet service providers are not held responsible for the actions of their users.
In his complaint Tuesday, Dotcom's lawyer urged the police to urgently question Comey, who is in New Zealand for a conference. The grounds for the complaint are that the FBI received copies of data that was taken from Dotcom's home during the 2012 raid, an act which courts in the country have held to be illegal, according to the complaint.
Dotcom, who has been accused of promoting piracy through Megaupload, also took potshots at the FBI.
According to U.S. authorities, illegal file-sharing on Megaupload — which they say was actively promoted by Dotcom and other executives of the website — cost recording and film studios over $500 million. Dotcom has maintained that with over 50 million daily active users, it was impossible to monitor everyone's individual activity.
On Feb. 20, the High Court of New Zealand ruled that Dotcom — who was born in Germany but is a New Zealand citizen for many years now — could be extradited to the U.S. on the charge of fraud but not for copyright infringement. Dotcom's legal team is contesting that decision in the country's Court of Appeal.
© Copyright IBTimes 2023. All rights reserved.