Is Kim Jong Un Afraid Of Media? North Korea Bans Mobile Internet Usage For Overseas Citizens Over Kim Jong Nam's Death News, Report Says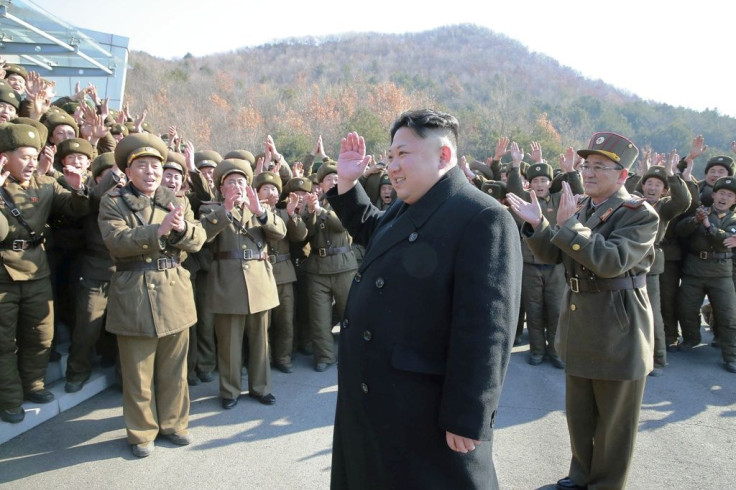 The North Korean government banned its citizens working in other countries from accessing mobile internet to tackle the spread of the news about killing of Kim Jong Nam, the step-brother of leader Kim Jong Un, Radio Free Asia reported Tuesday.
Pyongyang is known to have strict restrictions over internet usage in the country. However, such a ban on North Koreans working abroad was unheard of, until now.
Radio Free Asia, citing sources in Russia, reported that North Koreans working there have been subjected to random checks by local supervisors to see if the workers break the new rule.
"North Korea warned the overseas workers that they would not avoid compulsory summonses and punishment if the command is violated. Pyongyang's order is that overseas workers and also North Korean overseas diplomats' internet access should be completely blocked. After the order was given, random inspections of overseas workers' smartphones began," a source from Russia's Pacific port city of Vladivostok told Radio Free Asia.
The ban is likely to have been implemented over growing reporting over Kim Jong Nam's poisoning at Kuala Lumpur International Airport on Feb. 13, another source told the U.S. news outlet. It is widely believed that the murder was done at the behest of North Korea. However, the reclusive country denied the allegations and accused the Malaysian officials of falsifying evidence against North Korea in collusion with the country's rivals.
The internet ban, however, is unlikely to be effective, the second source told Radio Free Asia.
"Although Pyongyang is threatening the workers with punishment … it will be hard to control them, as they are already used to frequent and unfettered internet access," the source reportedly said.
However, those found flouting the new rules will be "forcibly summoned and punished for life," the source added.
Freedom to access internet is one of the perks for the North Koreans who work abroad, the report noted.
North Korea reportedly has 28 websites in total and most of them are used for propaganda. The Kim Jong Un-led country's internet is accessed through an intranet called "Kwangmyong" or "Bright" — an internal network started in 2000, which has a search engine, news, email and a browser.
© Copyright IBTimes 2023. All rights reserved.
FOLLOW MORE IBT NEWS ON THE BELOW CHANNELS