Where Is Kim Jong Un? North Korean Leader Plants Trees As Half-Brother Kim Jong Nam's Murder Probe Continues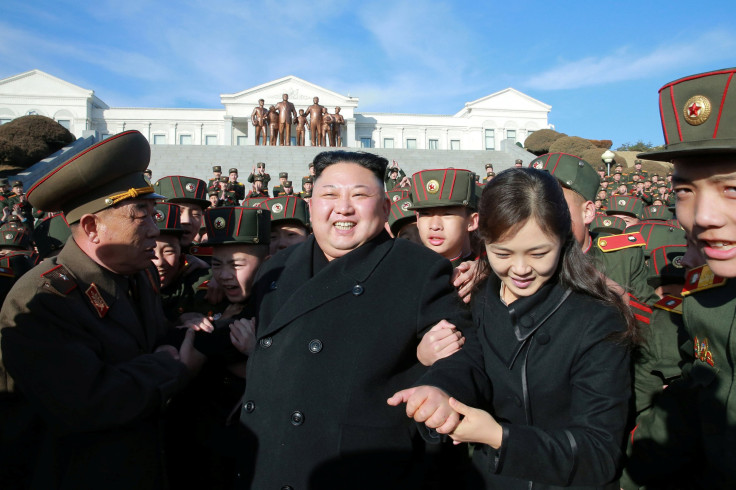 Kim Jong Un was seen planting trees in a school in North Korea Thursday while an investigation is ongoing into his regime's alleged role in the killing of Kim Jong Nam in Malaysia. The leader of the reclusive nation visited Mangyongdae Revolutionary School and planted trees with its students to mark the Tree-planting Day in Pyongyang.
In January, data released by South Korea revealed that Kim Jong Un had cut down on his field guidance activities in 2016 and avoided being seen in public. He reportedly engaged in a total of 132 public activities last year, with most of the activities involving the military or North Korea's industrial sector.
The 33-year-old's latest public appearance comes amid the controversy surrounding his estranged half-brother's killing at an airport in the Malaysian capital city of Kuala Lumpur.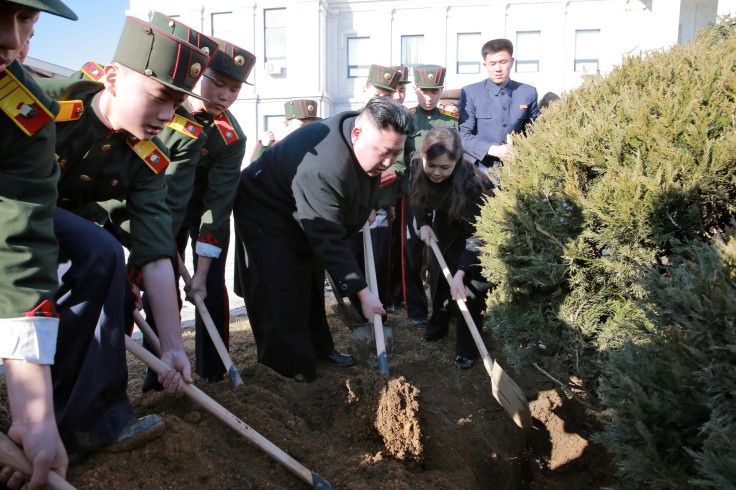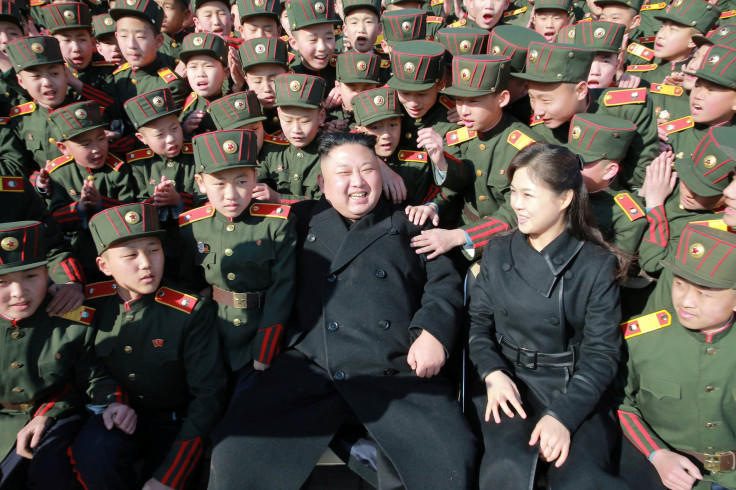 Kim Jong Nam, who was traveling under the name Kim Chol, was poisoned at Kuala Lumpur International Airport on Feb. 13 as he waited to board a flight to Macau. A woman reportedly sprayed a fast-acting poison at him and a second woman grabbed him from behind and covered his face.
Malaysia has charged two women with killing Kim Jong Nam by smearing his face with VX, a banned chemical weapon.
South Korean intelligence and U.S. officials blame North Korean agents for the assassination, but Pyongyang has rejected the allegations. North Korea also denied allegations that Kim Jong Nam was killed by a state-manufactured, deadly nerve poison, saying the cause of death was a heart attack.
However, Malaysian police dismissed the notion that Kim died of a heart attack, noting that the two women accused in the killing washed their hands immediately after the attack to prevent their death.
North Korea's alleged involvement in Kim Jong Nam's assassination is seen as a sign of the country's growing capabilities. Pyongyang has continued to threaten its neighboring countries and the West with its nuclear advancements despite tough sanctions.
In February, Pyongyang tested an intermediate-range ballistic missile capable of carrying a nuclear warhead.
© Copyright IBTimes 2023. All rights reserved.