Is Kim Jong Un Preparing For War? Satellite Images Show North Korea's Activities In Punggye-ri Nuclear Test Facility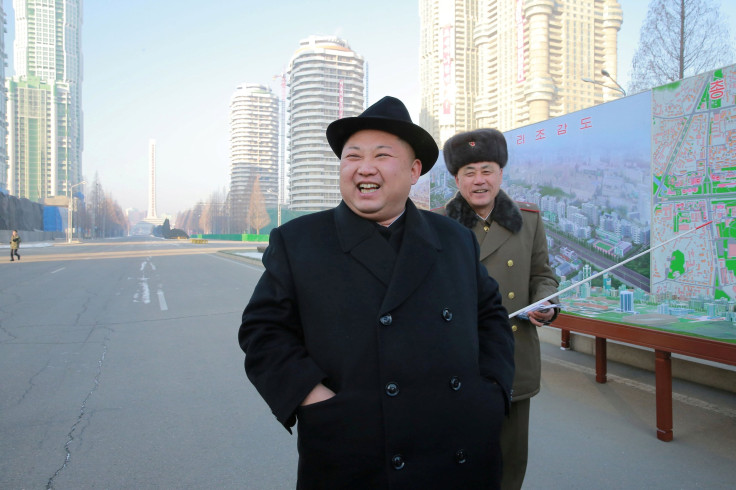 North Korea may be preparing for a new nuclear test as it continues activity at its Punggye-ri nuclear test site, a website monitoring the reclusive nation said Friday, citing satellite images. The news comes amid heightened tensions over the Kim Jong Un regime's nuclear advancements and missile tests over the last few months.
The images taken Feb. 18 showed continued low-level activity at many locations within the installation, according to 38 North, a website specialized in analysis on North Korea.
"In particular, the shifting of supplies and equipment, as well as additional changes in the texture and pattern of small sections of the tailings pile at the North Portal, indicate continuing work inside the test tunnels," it said. "These activities suggest continued preparation and maintenance of this portal for use in a new nuclear test. Should the decision be made to do so, North Korea could probably move forward with a nuclear test in short order but it remains unclear when such a test might take place."
Pyongyang has been accused of violating the nuclear weapons program with its ballistic missile tests forcing the United Nations to hit it with tough sanctions. Despite the strong actions, the isolated country conducted an intermediate-range ballistic missile test earlier this month, claiming that the missile was capable of carrying a nuclear warhead.
While most world powers criticized the tests, China said that talks between the six parties — the U.S., South Korea, China, Japan, Russia and North Korea — would be more successful in dealing with the nuclear threat than international sanctions.
Meanwhile, North Korea rejected a U.N. Security Council statement that denounced the country's ballistic missile test and urged it to "fully comply with its international obligations to denuclearize."
A North Korean foreign ministry spokesman said the Pukguksong-2 missile test, which was supervised by Kim, was aimed at testing a self-defense measure and that it was the country's sovereign right.
© Copyright IBTimes 2023. All rights reserved.