Kim Jong Un Net Worth 2017: The North Korean Dictator Worth Billions Of Dollars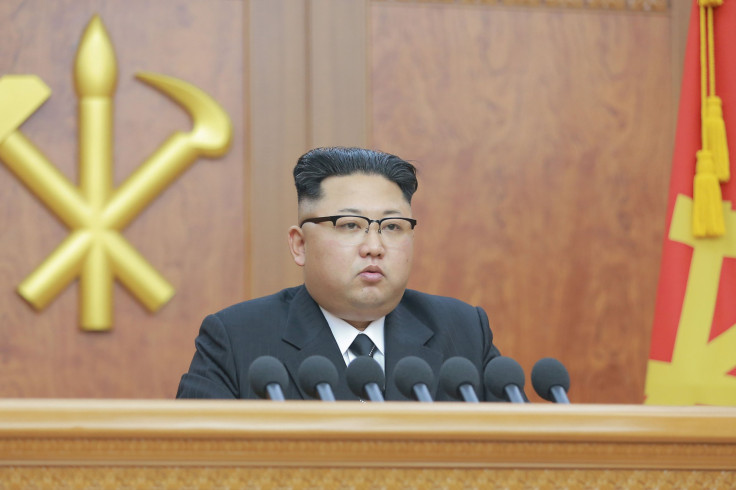 North Korea's Supreme Leader Kim Jong Un has established a global reputation for erratic and dangerous behavior. The 33-year-old succeeded his father, Kim Jong Il, after his death in 2011, and following his claim to power, removed or executed a handful of senior officials including his uncle Jang Song-thaek.
As the leader of the secretive nation, Kim has kept North Korea in the headlines with nuclear bomb testing, missile testing, and even a cyber attack on Sony Pictures in 2014.
But money is not one of his concerns. Kim is estimated to have a net worth of $5 billion with most of his assets found in bank accounts located throughout the world, according to Celebrity Net Worth, a website that tracks the personal fortune of public figures.
A U.S.-South Korean investigation conducted by newspaper Chosun Ilbo in 2013 discovered that over 200 North Korean bank accounts were connected to drug exportations, counterfeit money and weapons of mass destruction. A majority of the accounts found in Central America, Europe and Asia were opened under different names. One source said that the North Korean embassy in Russia laundered counterfeit money: around $30 million of forged funds were laundered in just 2008 alone.
"The regime uses minor banks that are relatively less stringent in screening their account holders or opening accounts using the names of foreigners or companies," a source told the major South Korean newspaper.
As for how Jong-un spends his money, Chosun Ilbo reported that intelligence agencies claimed the leader uses most of the funds to buy expensive items for himself or to "buy the loyalty of high-ranking officials."
The current regime was recently scrutinized for the killing of Kim's half-brother Kim Jong Nam. Kim Jong Nam was assaulted at the Kuala Lumpur budget airport earlier this month and killed by a poison, according to officials. "We believe the North Korean regime is behind this incident, considering five suspects are North Koreans," South Korea Unification Ministry spokesman Jeong Joon-hee said.
© Copyright IBTimes 2022. All rights reserved.
FOLLOW MORE IBT NEWS ON THE BELOW CHANNELS