Kim Jong Un Weighs Over 300 Pounds, Suffers From 'Severe' Sleeping Disorder, South Korean Lawmaker Claims
KEY POINTS
The leader's weight gain reportedly started after he lost nearly 50 pounds in 2021
A South Korean lawmaker claimed Jong Un has been experiencing sleeping disorder
The development comes hours after North Korea's sixth satellite launch ended in a failure
South Korean spies appear to be keeping an eye on North Korean leader Kim Jong Un's health condition as they are reportedly using artificial intelligence (AI) to determine his weight.
The leader of the reclusive nation has gained a significant amount of weight, according to Seoul's National Intelligence Service, Reuters reported Wednesday.
An AI estimate suggests Kim Jong Un now weighs over 300 pounds, the news outlet said, citing a South Korean lawmaker.
"He appeared tired with clear dark circles around his eyes during his public appearance on May 16, and was estimated to weigh over 140 kilograms (300 pounds) according to AI analysis," Yoo Sang-bum, a member of the parliamentary intelligence committee, told reporters after a National Intelligence Service briefing, according to New York Post.
Yoo Sang-bum said it appears Kim's weight gain started after he lost nearly 50 pounds in 2021. The South Korean lawmaker also claimed Kim Jong Un has been experiencing a "severe" sleeping disorder and has fallen into a "vicious cycle" of relying on boozing and smoking.
The briefing came just hours after North Korea's sixth satellite launch ended in a failure. The satellite's booster and payload reportedly plummeted into the sea, due to instability in the engine and fuel system of the "Chollima-1" rocket, according to the state news agency KCNA. The latest failure highlights North Korea's efforts to develop and successfully launch satellites.
Meanwhile, speculations regarding the North Korean leader's health have been ongoing for the last few years. In 2021, North Korean state media acknowledged Kim Jong Un's drastic weight loss in a broadcast, noting that his country expressed concerns over his changed thinner appearance.
"Seeing our respected comrade General Secretary [Kim Jong Un] become emaciated like that, all the people became so heartbroken," a middle-aged man said during the broadcast at the time.
Earlier this year, North Korea addressed remarks on its leader's health with a new propaganda video.
"[Kim] showed us his fatherly side by doggedly braving snow, rain and wind while taking on the fate of the nation and people like his own children," the narrator in the video titled "2021, A Great Victorious Year," had said. "His body completely withered away, and he showed his motherly side by greatly suffering and worrying to realize the dreams of the people."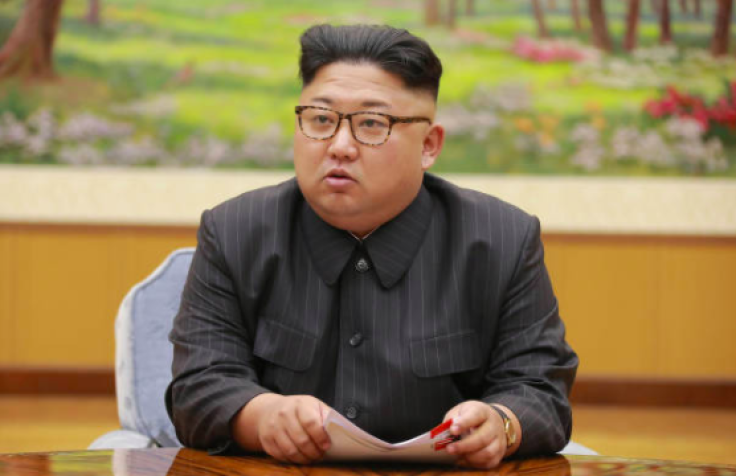 © Copyright IBTimes 2023. All rights reserved.