New North Korea Video Shows Kim Jong Un On Theme Park Rides, Enjoys Drop Tower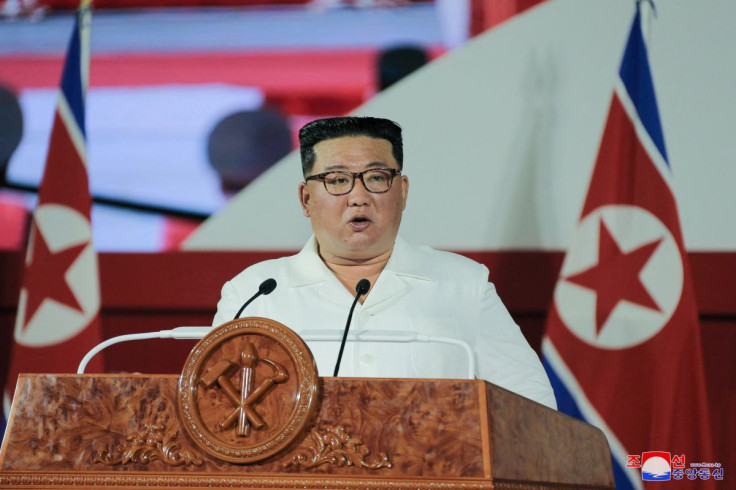 KEY POINTS
A new North Korean propaganda video appeared on Chinese social media platform Weibo
North Korea's Kim Jong Un visited a theme park after meeting Mike Pompeo in 2018
An analysis revealed that Kim visited the drop tower ride at least seven times
A North Korean state-produced propaganda video revealed that the country's leader Kim Jong Un secretly visited an amusement park after meeting the top U.S. diplomat in 2018.
According to the propaganda vlog posted to the "Take you to Koryo" page on the Chinese social media site Weibo last week, Kim "rode" the Kumgang drop tower ride and "watched" bumper cars at the Kaeson Youth Park Funfair in Pyongyang, North Korea, on Oct. 8, 2018, NK News reported.
It came a day after Kim met with then-Secretary of State Mike Pompeo in the North Korean capital.
The vlog host, Yang Il Sim, a popular North Korean personality and former international tour guide, claimed Kim visited the drop tower ride five times.
However, the number of visits the North Korean leader had made does not appear on the red commemorative plaques posted at the ride.
NK News reviewed photos of the commemorative plaques at the theme park over the last 10 years and compared them with those seen in the new video.
It revealed that Kim also rode park rides on April 25, 2010, and Nov. 2, 2015, which means the North Korean leader had visited the amusement park at least seven times.
Kim's amusement park trip in 2015 was reportedly a day before the North Korean state media reported on his guidance of a missile test and before he attended a large two-day meeting of military education officers.
Meanwhile, the YouTube channel of an 11-year-old North Korean girl was terminated last month.
Financial Times reported that Song A's YouTube account was removed after South Korea's National Intelligence Service (NIS) said that the young girl's channel was being used by North Korea as part of its "psychological warfare" operations.
In her first YouTube video, the young vlogger impressed viewers by naming different parts of the body in English and saying that her favorite book was "Harry Potter." Song A also shared videos of her visiting a science center, a water park, and a children's hospital in Pyongyang.
Her online channel had over 30,000 subscribers, and her introductory video racked up more than 500,000 views before being shut down.
Analysts said they traced the accounts of Song A, fellow vlogger "YuMi," and several other female online presenters who speak proficient foreign languages to the Sogwang Media Corporation, a North Korean company with close ties to Kim.
"They understand that younger women can make the message more appealing," said Rachel Minyoung Lee, a senior analyst at the Open Nuclear Network in Vienna and an expert on North Korean state media.
"It is clear that the regime itself tracks developments in foreign media and social media closely so that its own content can have more impact," she added.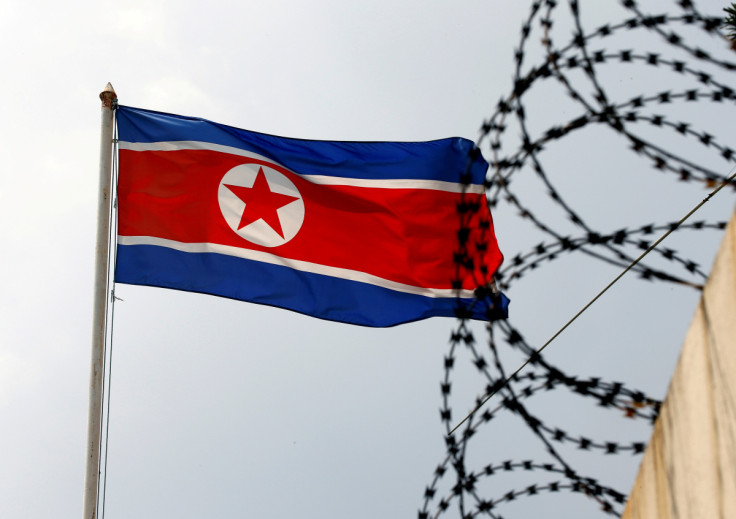 © Copyright IBTimes 2023. All rights reserved.