Kim Yo Jong Lesser-Known Facts: Kim Jong Un's Sister's Pregnancy Rumors Swirl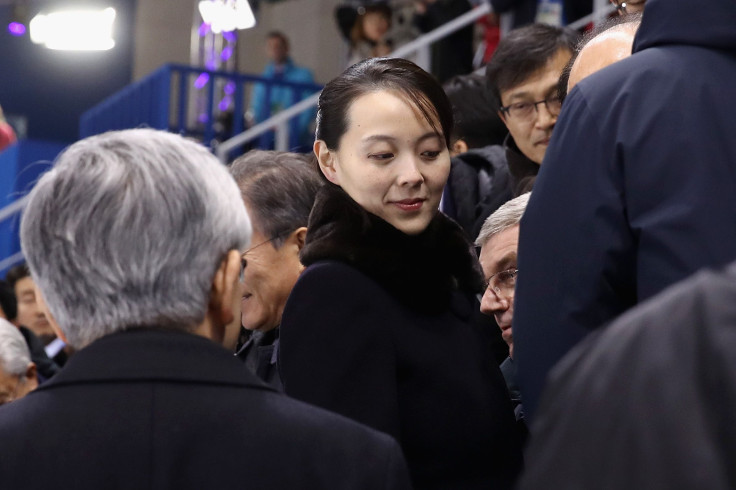 South Korea's unification ministry said Monday it has obtained no information about speculations that North Korean leader Kim Jong Un's younger sister, Kim Yo Jong is pregnant with her second child.
Kim Yo Jong reportedly revealed to South Korean officials during her visit to Seoul earlier this month that she is pregnant with her second child, local media reports said Monday.
The reports cited unnamed sources claiming that Kim Yo Jong told Seoul's officials she was pregnant with her second child during her visit to the South between Feb. 9 and 11.
Such speculations arose because her belly, covered by a coat, appeared to protrude when she visited the South as her brother's special envoy.
"There is nothing that we've known of," said an official at Seoul's unification ministry on Monday, when asked whether the government can confirm her rumored pregnancy. "That's the South Korean government's stance."
Kim Yo Jong, who visited the South for the first time as Kim Jong Un's special envoy, appeared to have been experiencing some discomfort during the visit, prompting speculations that she might be pregnant.
During her visit, which was accompanied by the North's nominal head of state Kim Yong Nam, Kim Yo Jong invited President Moon Jae-In to Pyongyang on behalf of her brother.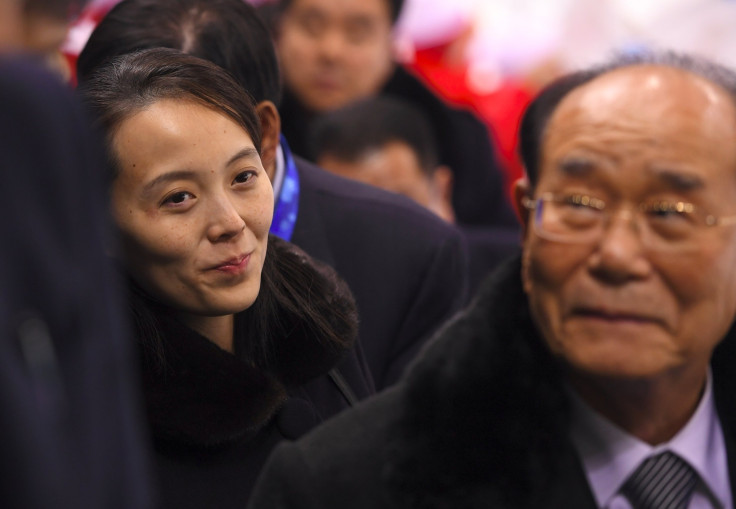 The speculations about her second pregnancy, allegedly made by Kim Yo Jong herself, would also have confirmed rumors that she had already given birth to a child, two years earlier.
In April 2015, South Korea's spy agency claimed she would likely give birth to a child the following month. On Monday, the South's ministry official said he cannot confirm if Kim gave birth to a child back in 2015.
Her husband is reportedly the son of Choe Ryong Hae, who is a party secretary and a top Kim Jong Un advisor, and might be an alumnus of her alma mater, Kim Il-sung University.
Kim Yo Jong was the first family member to officially visit South Korea, since the 1950-53 Korean War, which ended in an armistice, technically leaving the two sides at war, according to the Guardian.
The family, starting with her grandfather Kim Il Sung, has led the North Korean empire since it became an independent nation.
Kim Yo Jong is believed to be a major player in the North Korean government, effectively controlling the country's public relations. She works on propaganda for the Worker's Party.
It is also said that she has oversight over public statements released by the government, according to NBC News, which would mean, as far as the outside world knows, she might likely have had final say over any recent North Korean statements about President Donald Trump's mental health, for example.
She is considered to be a "gatekeeper" to her brother Kim Jong Un. When he was ill in 2014, she reportedly took charge. Kim Yo Jong is also referred to as "Kim Jong Un's Ivanka."
Kim Yo Jong was one of the highest ranking delegates to visit the South between Feb. 9 and 11 for the Pyeongchang Winter Olympics.
She is currently blacklisted by the United States for her association with human rights abuses.
The gender of her first child remains largely undisclosed. The South Korean spy agency said in 2015 that Kim Yo Jong married her college friend. If her second child is born, it would be a new addition to the so-called Baekdu bloodline, which is the direct lineage of North Korean state founder Kim Il Sung.
© Copyright IBTimes 2023. All rights reserved.