Kings-76ers Trade: Sacramento Unloads Nik Stauskas, Jason Thompson, Carl Landry; Pursues Monta Ellis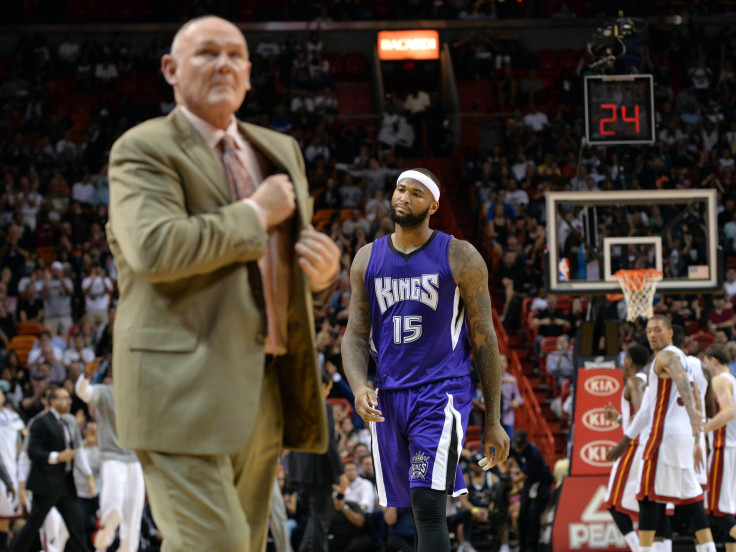 The Sacramento Kings cleared a lot of cap space when they traded away second-year player Nik Stauskas and a pair of power forwards in Jason Thompson and Carl Landry to the Philadelphia 76ers. The Sixers also received a protected first-round pick and the rights to swap a future first- or second-round pick.
Nabbing key free agents such as Monta Ellis and Wesley Matthews is the main reason for the salary dump, which got the go-ahead from team owner Vivek Ranadive. It was the first major trade by Vlade Divac, Sacramento's newly installed vice president of basketball operations. The move frees up cap space above the $15 million threshold and gives the team leverage to land either Ellis or Matthews in a bid to reach the NBA playoffs for the first time since 2007.
Sacramento has also been in talks with guard Rajon Rondo, with a meeting scheduled for Thursday. But Rondo's implosion during the Dallas Mavericks' first-round playoff implosion against the Houston Rockets cost him a lot of potential salary in free agency. Before the disappointing showing, the former Boston Celtic was set to have multiple suitors, such as the New York Knicks and Los Angeles Lakers. But now the Kings seem to be his lone suitor. Due to this, Divac and company can now realistically grab him in the $6 million to $8 million range.
The Kings are trying to round out a roster that has been mired in internal controversies, including a conflict between franchise player DeMarcus Cousins and new coach George Karl. The future Hall of Fame coach hinted about wanting to trade Cousins to the Denver Nuggets for Ty Lawson and Kenneth Faried.
Divac has tried putting out the fire by stating that Cousins will not be moved, but that has not stopped teams such as the Nuggets and Lakers from trying to pry away the behemoth center.
© Copyright IBTimes 2023. All rights reserved.