Sacramento Kings, Rajon Rondo Have Mutual Interest: Report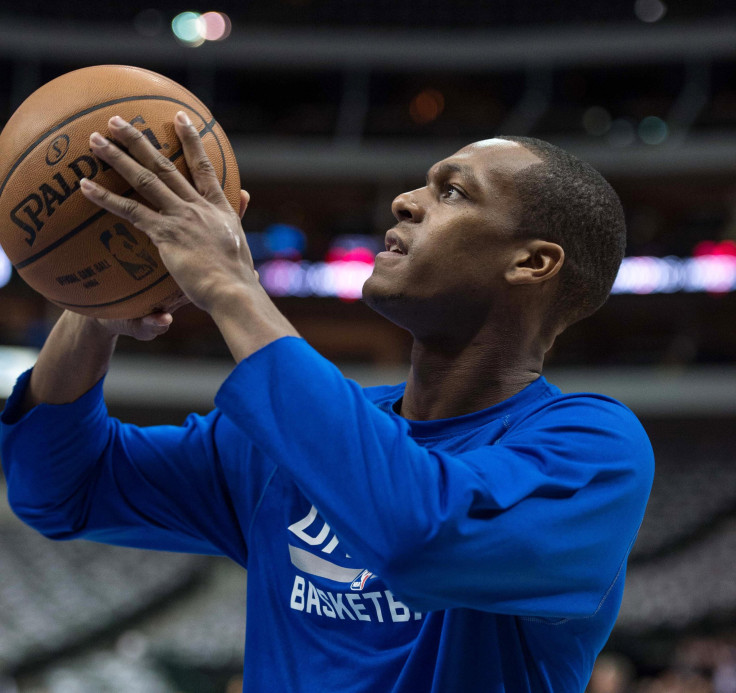 Rajon Rondo, one of the top free agents available in the 2015 offseason, could land with the Sacramento Kings on a short-term contract, which could be the preferred deal by the point guard with the expected rise of the salary cap after the 2015-2016 NBA Season.
According to Adrian Wojnarowski, of Yahoo Sports, Rondo might want to "rebuild his value around the league" first before signing a long-term deal.
Rondo, an unrestricted free agent, is coming off a rocky stint with the Dallas Mavericks with publicized run-ins with head coach Rick Carlisle last season.
The Mavericks acquired Rondo, who is a four-time NBA All-Star, midseason from the Boston Celtics, but he was never a good fit in the Mavericks system with the likes of veteran forward Dirk Nowitzki, combo guard Monta Ellis and center Tyson Chandler.
Rondo played for the Celtics from 2006 to 2014 and helped the team to an NBA championship in 2008 when the team had Kevin Garnett, Ray Allen and Paul Pierce.
Should Rondo decide to sign with Sacramento, he will immediately take over the starting point guard spot and will run the team, which features DeMarcus Cousins, Ben McLemore and Rudy Gay, among others.
The Kings also have a new coach in veteran George Karl, who is known for adapting a fast-paced, up-tempo style of play.
© Copyright IBTimes 2023. All rights reserved.