KKR Steps In With Bid For Telecom Italia's Grid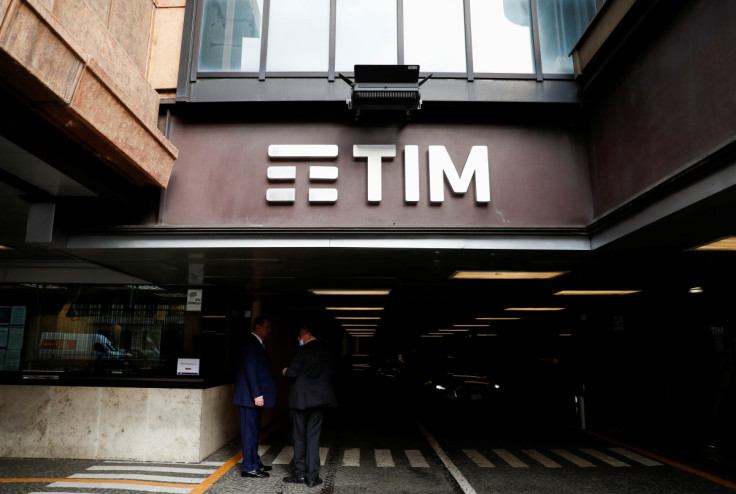 Telecom Italia has received a multi-billion euro bid for a controlling stake in its fixed-line network from U.S. fund KKR , Italy's biggest phone group said, adding its board would meet on Thursday to discuss the matter.
Telecom Italia (TIM) said the size of the stake that KKR was seeking was yet to be defined, but the move would result in the U.S. firm taking control of a newly created company comprising TIM's domestic landline network as well as a stake in submarine cable unit Sparkle.
TIM did not disclose the value of the non-binding bid but a source familiar with the matter said it valued the infrastructure in the region of 20 billion euros ($22 billion).
TIM shares rose as much a 14% in early trading.
KKR, which is already an investor in TIM's network, made a non-binding takeover offer for the group as a whole late in 2021 which TIM eventually rejected.
The network is TIM's most prized asset and key to supporting the 25.5 billion-euro debt load of the former monopoly, which is burning cash in its mature domestic market.
Ceding control of the network to cut debt is a key plank of TIM Chief Executive Pietro Labriola's strategy to revamp the former phone monopoly.
But valuation has proved a stumbling block, with leading TIM investor Vivendi determined to extract a full price.
STRATEGIC ASSET
As Italy's biggest piece of telecoms backbone, the network is deemed strategic by the government which can block unwanted interest under so-called golden powers rules.
"The government sees the safeguarding of employment levels and the security of a strategic infrastructure such as the national telecommunications network as key issues", the industry ministry said in a statement.
Sources told Reuters on Wednesday KKR had informed the Rome government of its intention to submit an offer, which comes as state investor CDP studies its own bid for TIM's grid.
The right-wing administration of Prime Minister Giorgia Meloni has repeatedly said it wants public ownership of the grid, whose value has been a bone of contention between CDP and Vivendi.
But government-sponsored talks involving CDP and Vivendi have proved fruitless.
On Saturday a source close to Vivendi said the media group would consider a possible 24 billion-euro offer for the network by CDP as "very far" from what it deems fair.
KKR has already invested 1.8 billion euros in the grid, securing a 37.5% stake in the group's last-mile network.
At the end of last year, KKR held exploratory talks with government officials over a plan to partner with CDP or another state entity to buy 51% of TIM's access network, people familiar with the matter told Reuters in December.
($1 = 0.9094 euros)
© Copyright Thomson Reuters 2023. All rights reserved.