Knicks Trade, Free Agency Rumors: New York Closer To Dealing Carmelo Anthony?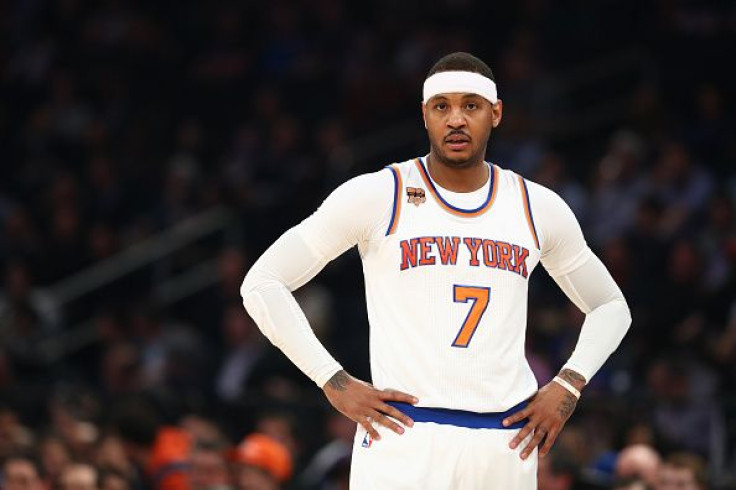 The New York Knicks and Carmelo Anthony are appearing closer to finally parting ways. Anthony has been included in various potential deals and could potentially move on to the Philadelphia 76ers.
Sources told Frank Isola of the New York Daily News that Anthony has considered not only the Sixers but also the Washington Wizards. His estranged wife, La La Anthony, appeared on "The Wendy Williams Show" Tuesday and suggested that if the 10-time All-Star decided to leave New York, he would go to a team in a city that is close by, as to remain close to his son Kiyan.
"The most important thing with that is just to stay close to Kiyan," La La Anthony said in the interview. "That's my priority, that's his priority. So wherever he ends up, of course we want him to be happy."
READ: Instagram Reacts To Carmelo Anthony's Picture Of La La Anthony On Her Birthday
La La Anthony's comments have come after months of speculation about possible deals to the Cleveland Cavaliers and other teams. There had been rumors that star forward could request a trade to the Los Angeles Clippers to play alongside All-Star point guard Chris Paul.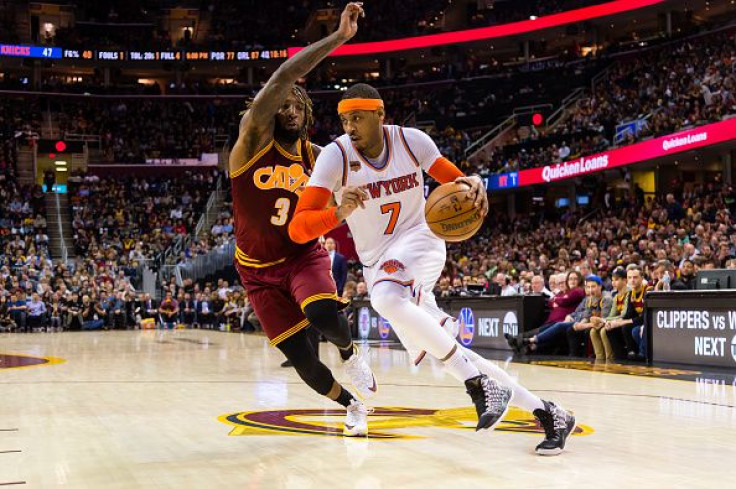 Despite Carmelo Anthony's scoring ability, the market may be limited for a 33-year-old with a bloated contract and after his failure to lift the Knicks to a playoff berth since 2013. He has a no-trade clause attached to the five-year deal he signed in 2014 and is owed about $55 million over the next two seasons.
READ: Did Rapper Ice Cube's BIG3 Basketball Tournament Prove To Be A Success?
While Carmelo Anthony may want to move on to another team to raise his chances of a winning a title, the possible parting of ways appears to be mutual with the Knicks front office. In a statement in April, team president Phil Jackson made it clear he is not opposed to cutting ties with his top scorer.
"We've expressed the fact that we haven't been successful and it might be time for (Carmelo Anthony) to find an opportunity to go somewhere else. He's come back and said he'd just as soon stay."There'll be conversations after the draft and after the free agency as teams start reorganizing their rosters. So there will be other conversations in the process."
Jackson, who has also reportedly dangled a potential deal for promising young big man Kristaps Porzingis, added that the Knicks have not had recent success with the veteran.
"We've not been able to win with (Carmelo Anthony) on the court at this time. I think the direction with our team is that he's a player that would be better off somewhere else and using his talent somewhere where he can win or chase that championship."
The Knicks are expected to look to free agents to bolster their roster.
According to ESPN's Ian Begley, the Knicks may be interested in San Antonio Spurs wing Jonathon Simmons, who is a restricted free agent. New Orleans Pelicans forward Dante Cunningham and Toronto Raptors swingman P.J. Tucker are also reportedly on the Knicks' radar.
Teams can begin reaching verbal agreements with free agency on July 1.
© Copyright IBTimes 2023. All rights reserved.